There are plenty of things that can make your life easier, especially if you are in college or work from multiple locations. Laptops, for instance, let you take notes, work on spreadsheets and browse the internet wherever you are.
But laptops tend to be bulky and heavy, which can cause shoulder or back problems. Of course, there are thinner models, but they usually cost a bit more. This is where a Chromebook comes in handy, they're generally lighter and thinner than traditional laptops.
In this article: Lenovo IdeaPad 3, Acer Spin 3 and Samsung Chromebook 4.
Chromebook vs. regular laptop
Besides the differences in weight and size, one critical aspect separates a Chromebook from a laptop. Sure, both fulfill the same function, but a Chromebook uses Google's Chrome operating system instead of Microsoft's Windows.
Also, the term "Chromebook" doesn't only refer to laptops, as Google uses it to describe anything that runs off ChromeOS, whether it's a laptop, tablet, convertible or detachable.
The operating system is unique because you'll never have to deal with a system or app update in the middle of a meeting ever again. Every app on a Chromebook updates automatically, including the operating system, so your apps are always on the latest version, without you even lifting a finger.
But therein lies the biggest drawback to Chromebooks, you must always be online. Because ChromeOS gives you instant access to Google services, such as Gmail, Sheets, Drive and Docs, it requires an always-on internet connection. You can set certain apps and files to be available when offline. But most of the operating system needs connectivity to function as intended.
Makers and specifications
Like traditional Windows laptops, several companies make Chromebooks, production isn't limited to just Google. Companies such as Lenovo, Acer, HP and Samsung have their own models and specifications. But while most people want the best components for the fastest machine, the price often increases as the laptop becomes more complex.
That said, Chromebooks can't do much other than their intended purpose of being a working laptop. They aren't compatible with Windows apps, so installing video games is impossible. Therefore, you don't need a powerful graphics card or 64 gigabytes of RAM. The primary components that matter the most are the central processing unit, the Wi-Fi receiver and the solid-state hard drive.
Best Chromebooks under $200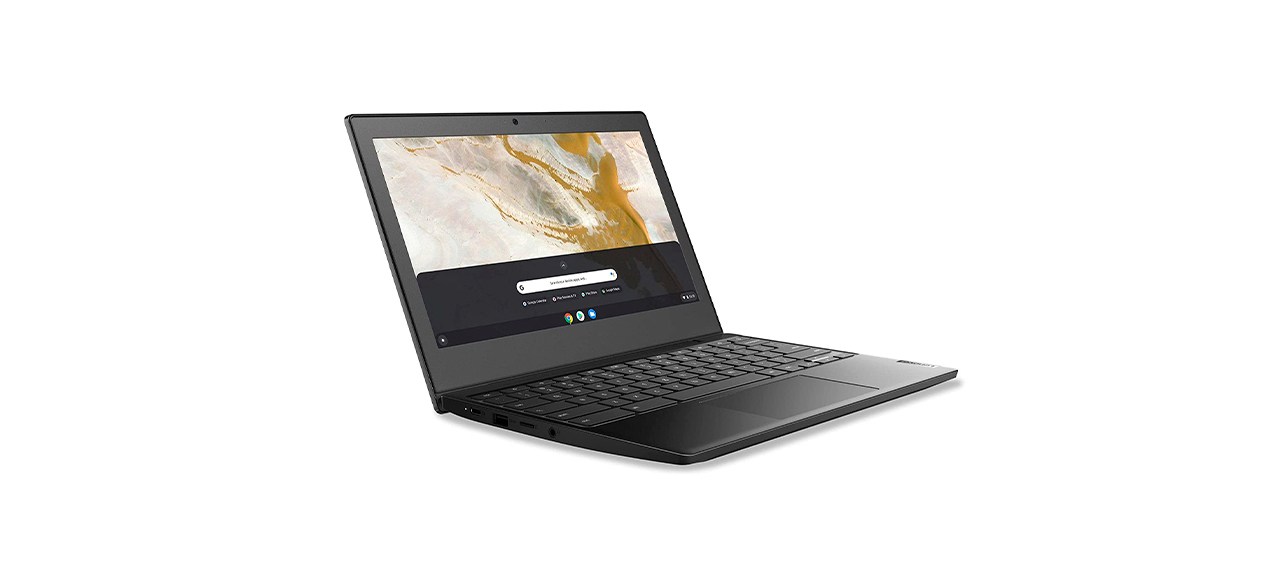 Lenovo IdeaPad 3 11-Inch Chromebook
This Chromebook has an 11.6-inch display with a maximum resolution of 1080 pixels. It has a Celeron N3450 CPU with a maximum clock speed of 1.1 gigahertz, 4 GB of RAM and 64 GB of hard drive space. It has a built-in 720p webcam, a 2×2 Wi-Fi 5 receiver and a Bluetooth 4.2 combo with a Wi-Fi card.
Sold by Amazon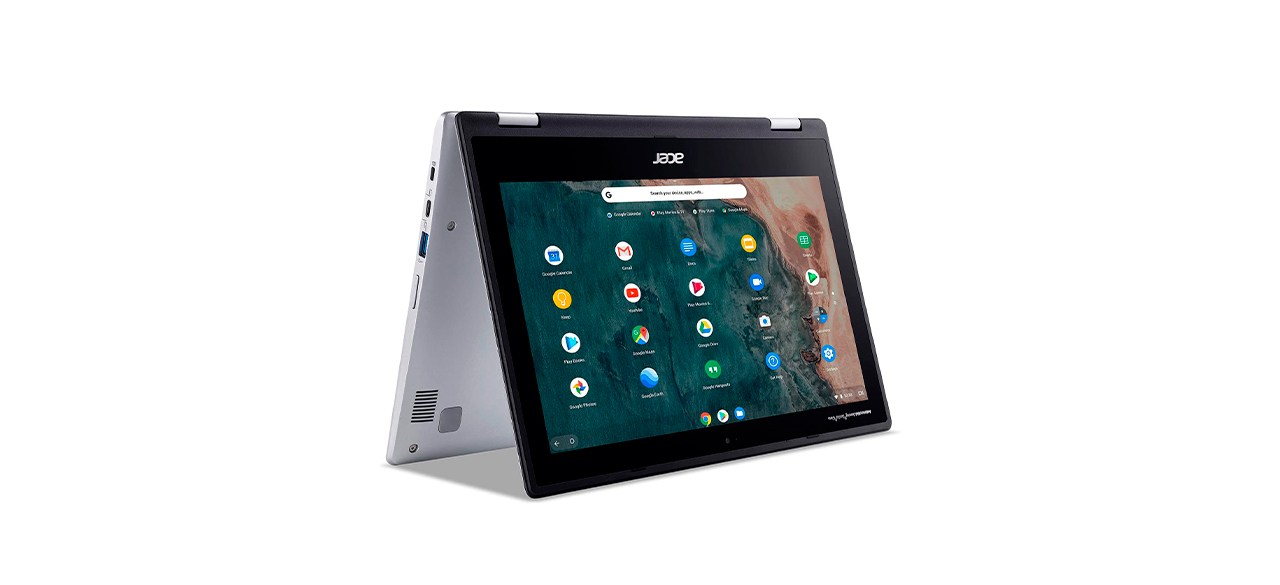 Acer Spin 3 11-Inch Convertible Chromebook
Acer's Spin 3 Chromebook has an 11.6-inch touchscreen display that's coated with an antimicrobial layer and made from Corning Gorilla glass. The internal components include an Intel Celeron N4000 CPU, 4 GB of RAM and 64 GB in hard drive space. However, it includes 100 GB of Google Drive space, which is more than enough.
Sold by Amazon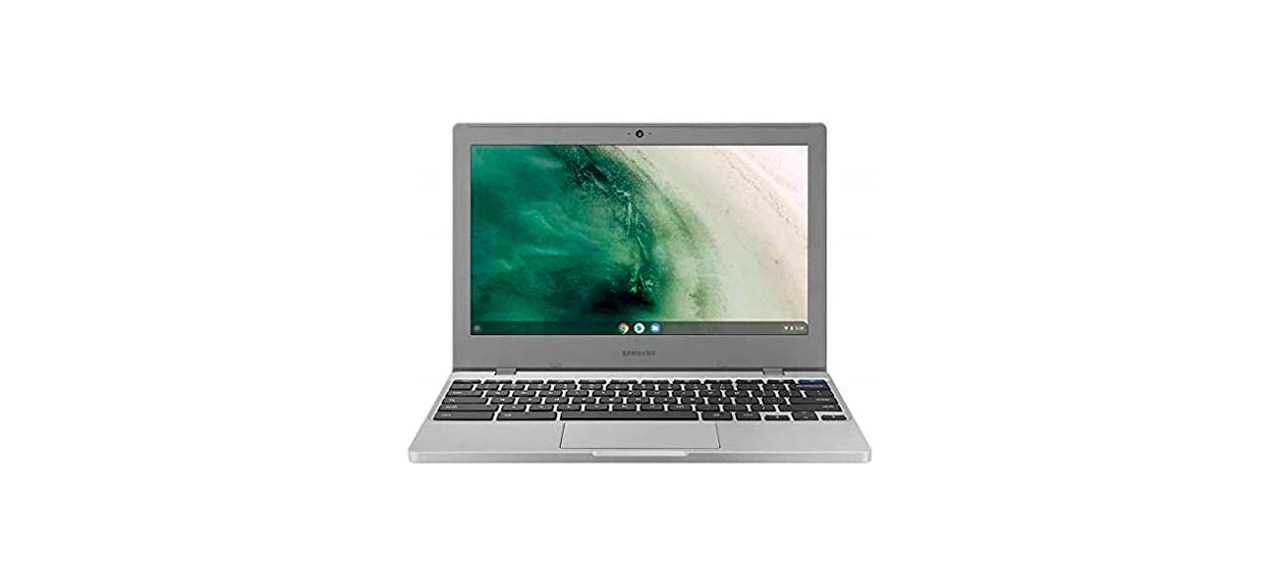 Samsung Chromebook 4 (2021 Model)
Excellent for anybody who works on the go, this Chromebook has 4 GB of RAM, a 32 GB solid-state hard drive and an Intel Celeron processor. It has a Gigabit Wi-Fi receiver and an 11.6-inch display, and the battery lasts 13 hours.
Sold by Amazon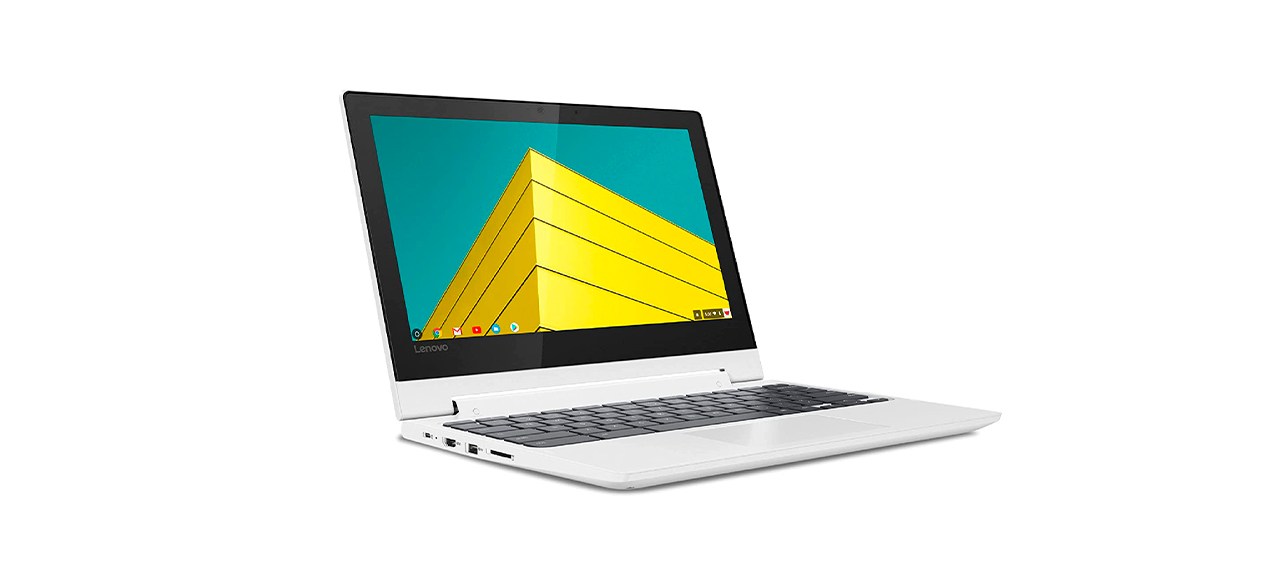 Lenovo Chromebook Flex 3 11-Inch Chromebook
In a striking white case, this Chromebook has an 11-inch touchscreen with an aspect ratio of 16-to-9. It has a 64 GB solid-state hard drive and 4 GB of RAM, and it boots up in only a few seconds. The screen flips over all the way to transform the laptop into a tablet.
Sold by Amazon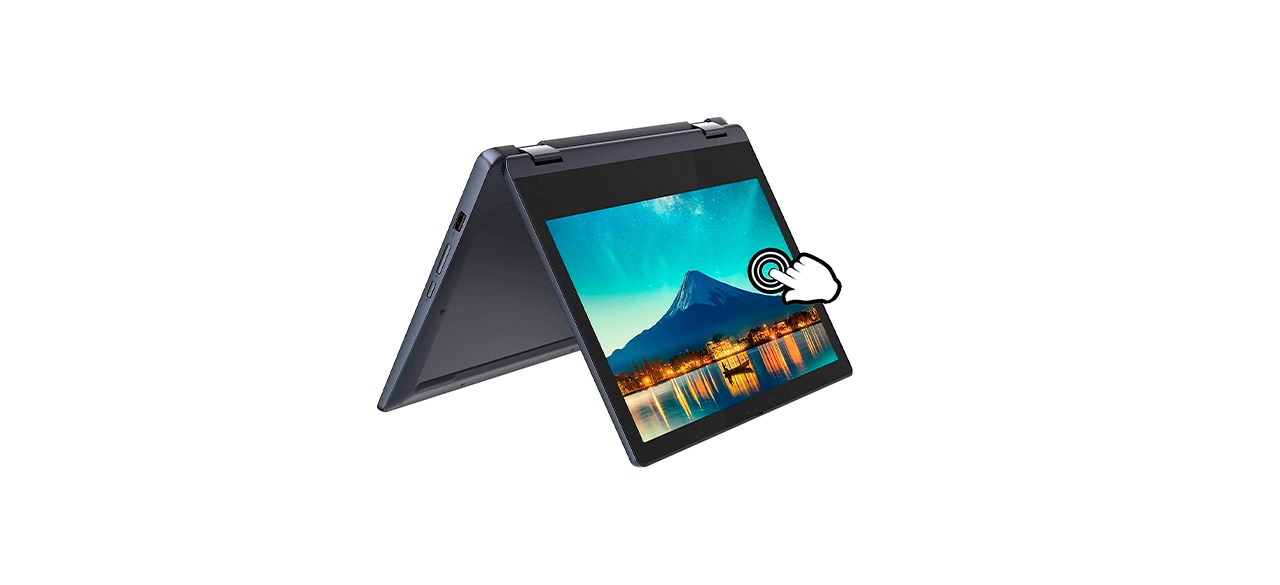 Lenovo Chromebook 11.6-Inch With Touch Screen
This 11.6-inch Chromebook is a laptop and a tablet in one gadget. You simply flip over the display to use the touchscreen for easy navigation. It has an 8-core MediaTek processor, 4 GB of RAM and a 64 GB solid-state hard drive. There is a built-in webcam and Bluetooth connectivity, and it has multiple ports for USB drives.
Sold by Amazon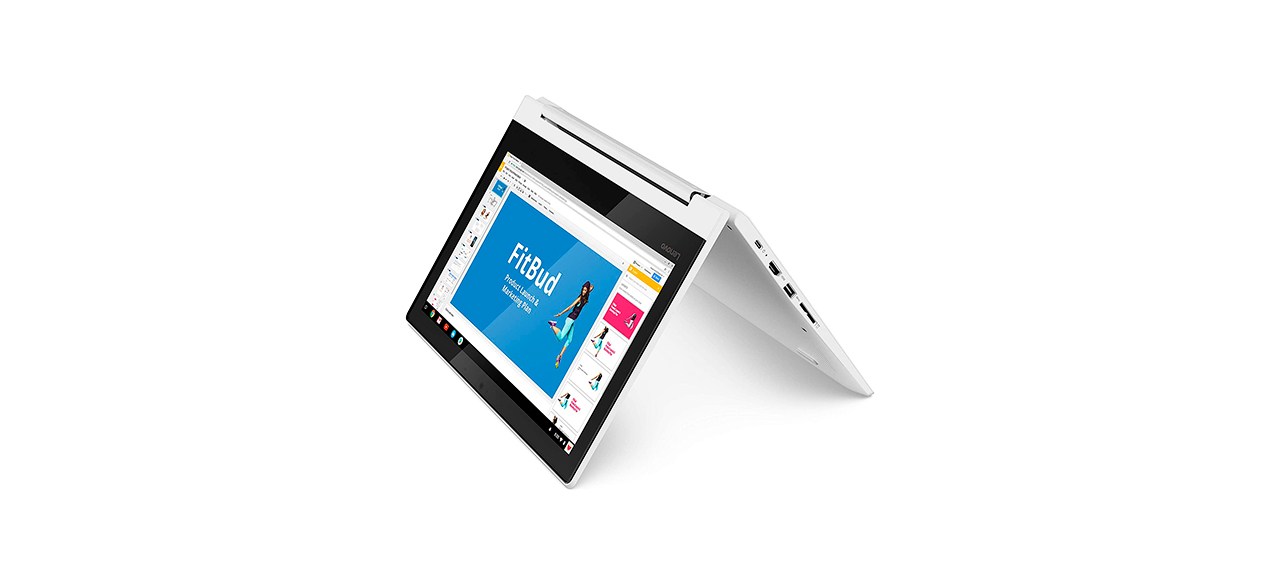 Lenovo Chromebook C330 2-in-1 Convertible Laptop
This Chromebook transforms into a tablet when you flip the 11.6-inch display around. On the inside, it has a 2.1 GHz processor, a 64 GB solid-state hard drive and 4 GB of memory. When closed, the Chromebook is less than an inch thick and weighs as much as a hardbound book. There are several USB ports for additional connectivity.
Sold by Amazon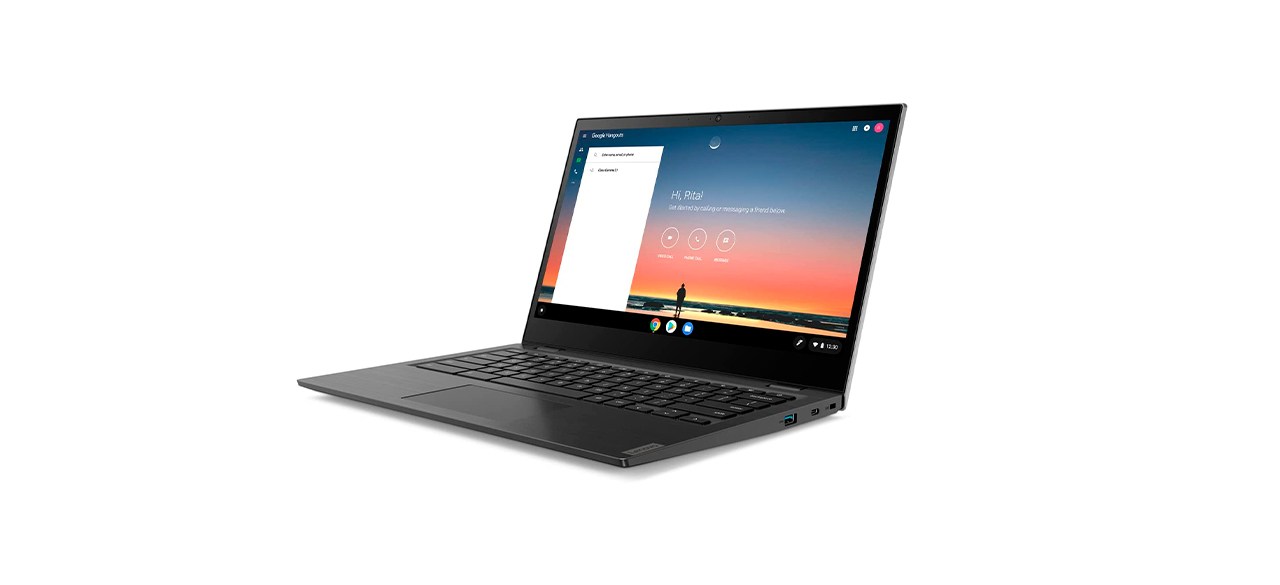 Lenovo 14e Chromebook With AMD CPU
While this Chromebook only has 32 GB of storage, it has 4 GB of memory and an AMD A-Series processor. This makes it perfect for students, as it weighs less than 4 pounds. It has two USB-C ports and two USB-A ports in addition to the 3.5-millimeter headphones jack and a built-in webcam.
Sold by Amazon
Best Chromebooks for $200-$299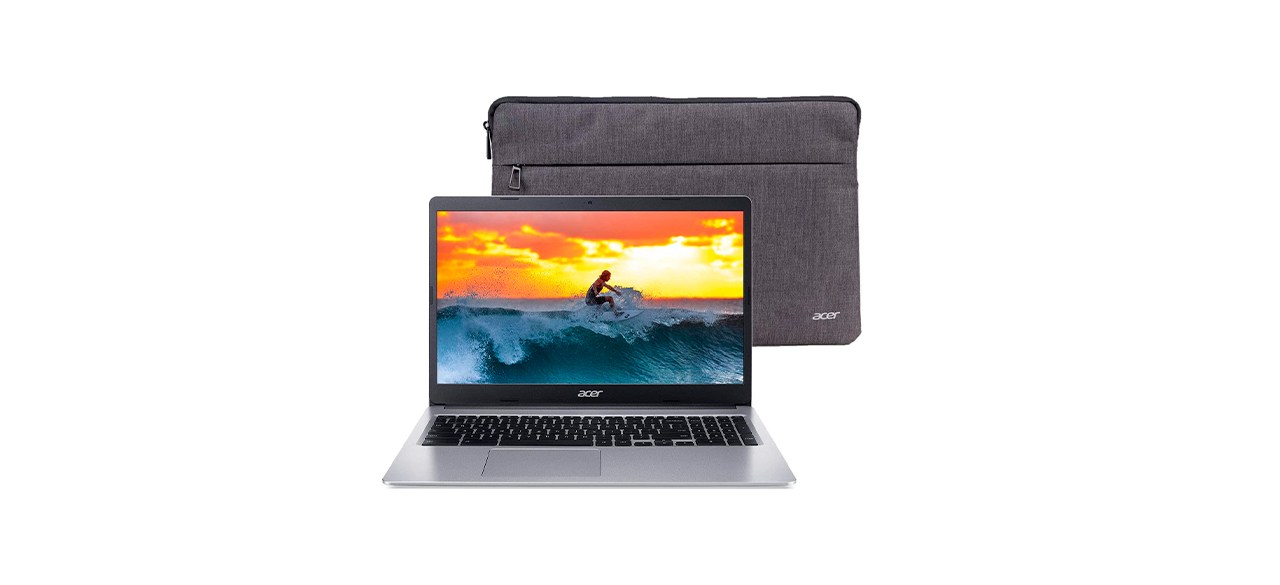 Acer Chromebook 15.6-Inch With Protective Sleeve
Kept safe in the included protective sleeve, this Chromebook has a generous 96 GB of storage, 4 GB memory and an Intel Celeron N4000 processor with a clock speed of up to 2.6 GHz. It has a built-in webcam and a USB-C port for charging, and it comes with a 64 GB micro SD card.
Sold by Amazon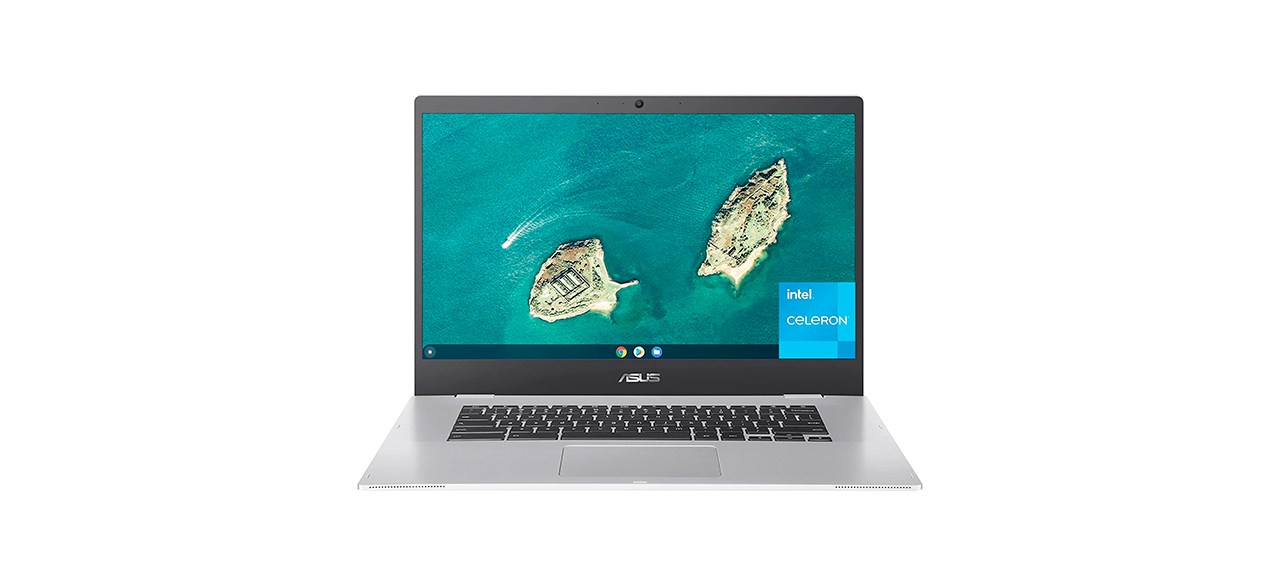 Asus CX1 15.6-Inch Chromebook With NanoEdge Display
This Chromebook is powered by a dual-core Intel Celeron N3350 processor with a clock speed of up to 2.4 GHz. It weighs less than 4 pounds and has 64 GB of internal storage and 8 GB of RAM. The 15.6-inch full HD display has a maximum resolution of 1920p x 1080p and uses Asus' NanoEdge technology for crisp visuals.
Sold by Amazon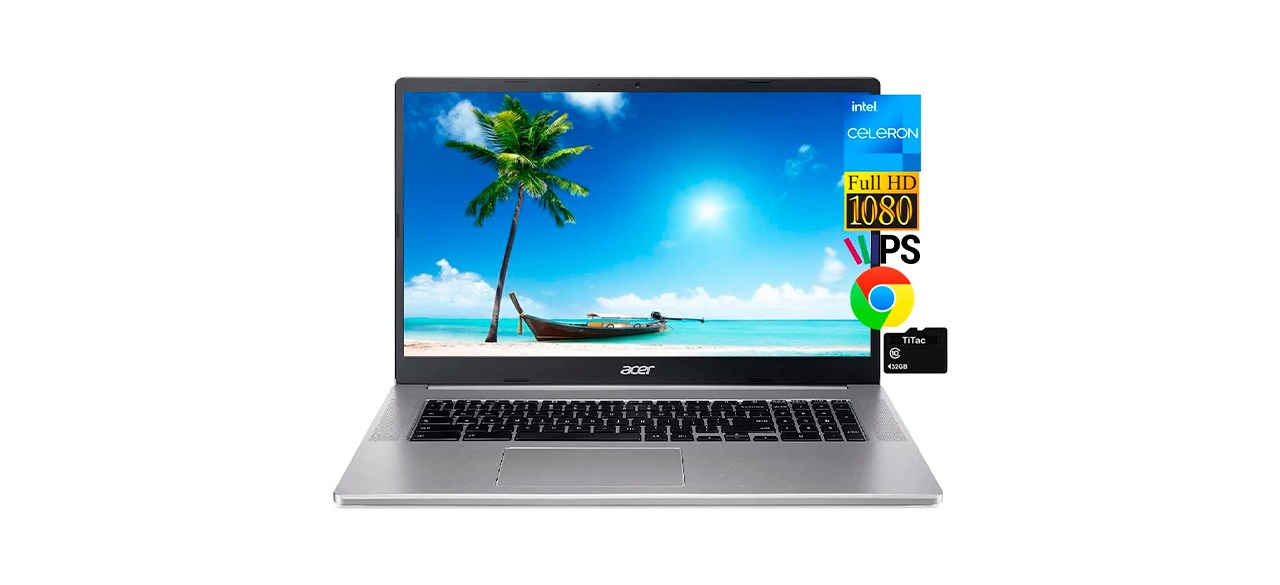 This Acer laptop has a generous display of 17.3 inches, making it one of the largest Chromebooks. On the inside, it has an Intel Celeron N4500 processor with a maximum clock speed of 2.8 GHz. It has 4 GB of memory, 64 GB of storage and a full numeric pad on the keyboard.
Sold by Amazon
Want to shop the best products at the best prices? Check out Daily Deals from BestReviews.
Sign up here to receive the BestReviews weekly newsletter for useful advice on new products and noteworthy deals.
Charlie Fripp writes for BestReviews. BestReviews has helped millions of consumers simplify their purchasing decisions, saving them time and money.
BestReviews spends thousands of hours researching, analyzing, and testing products to recommend the best picks for most consumers.
Copyright 2023 BestReviews, a Nexstar company. All rights reserved.