This is an archived article and the information in the article may be outdated. Please look at the time stamp on the story to see when it was last updated.
Which winter gloves for men are best?
Winter is here and it's the season of frozen fingers. Unless, of course, you grab a pair or two of winter gloves.
But "winter gloves" covers a wide range of styles. There are basic leather gloves mostly used for driving, for example, or thickly cushioned mittens for long treks through the snow. Outside of the basic function of keeping your hands warm, you also need to consider any extra features they may have, such as if they're waterproof.
What to know before you buy winter gloves for men
Winter gloves for men types
Winter gloves for men come in many types, but some of the most common are:
Leather: These are usually more about style than function, though good leather gloves have linings that keep your hands warm. Get a pair if your local weather isn't that cold or if you only wear gloves while moving between your car and your destination.
Form-fitting: These are typically made of warm materials such as wool. They have individual fingers and don't add much bulk, but they need to be of good quality to be effective. These are typically best worn in dry and not-too-cold weather.
Ski: These are typically worn while skiing but are equally at home in areas with consistently below-freezing weather. They have individual fingers and keep melting snow outside, but are extra bulky and need to be removed if you need to use your phone.
Mittens: These have no fingers, instead keeping your hands in one big pouch. This can make them extra effective at keeping your hands warm by concentrating their natural body heat. However, the lack of fingers makes it all but impossible to do anything while they're on.
Size
Most glove sizes are found by measuring the circumference of the palm just below the knuckles, without including the thumb. Once you have this measurement, you can compare it to a manufacturer's sizing chart to ensure a proper fit. And you do want to ensure a proper fit; too small is obviously bad but too big and it won't keep warm as effectively.
Each manufacturer is different, but generally speaking, the sizes and measurements are:
XS: 7 inches
S: 7.5-8 inches
M: 8.5-9 inches
L: 9.5-10 inches
XL: 10.5-11 inches
XXL: 11.5 inches
What to look for in quality winter gloves for men
Touch-screen compatibility
Most people depend on their phones for many aspects of their daily life, which is why it can be frustrating to wear gloves that block your fingers from being read by smartphones. Thankfully, glove manufacturers today understand this, and many gloves have special fingertips that can interact with touchscreens.
Gathered wrists
The best winter gloves for men have gathered wrists, which seal the glove around the wrist to keep your body heat in and melting snow and ice out. This can be in the form of elastic bands in the wrist — the most common option — or as cinchable straps, usually found in ski gloves.
Waterproofing
The only thing worse than damp socks is damp gloves. Look for gloves that are waterproof, or at the very least water-resistant.
Grips
Some gloves incorporate grips into the palm, and occasionally the fingers. These usually take the form of silicone pads or dots. You may not need them if you only wear gloves for a few minutes at a time; otherwise, they can prevent dropping your phone.
How much you can expect to spend on winter gloves for men
Basic gloves that get the job done can cost as little as $5-$15. Better gloves and especially those with special features can cost up to $30. The best non-designer gloves typically top out around $50, with designer gloves costing as much as several hundred dollars.
What are the best winter gloves for men to buy?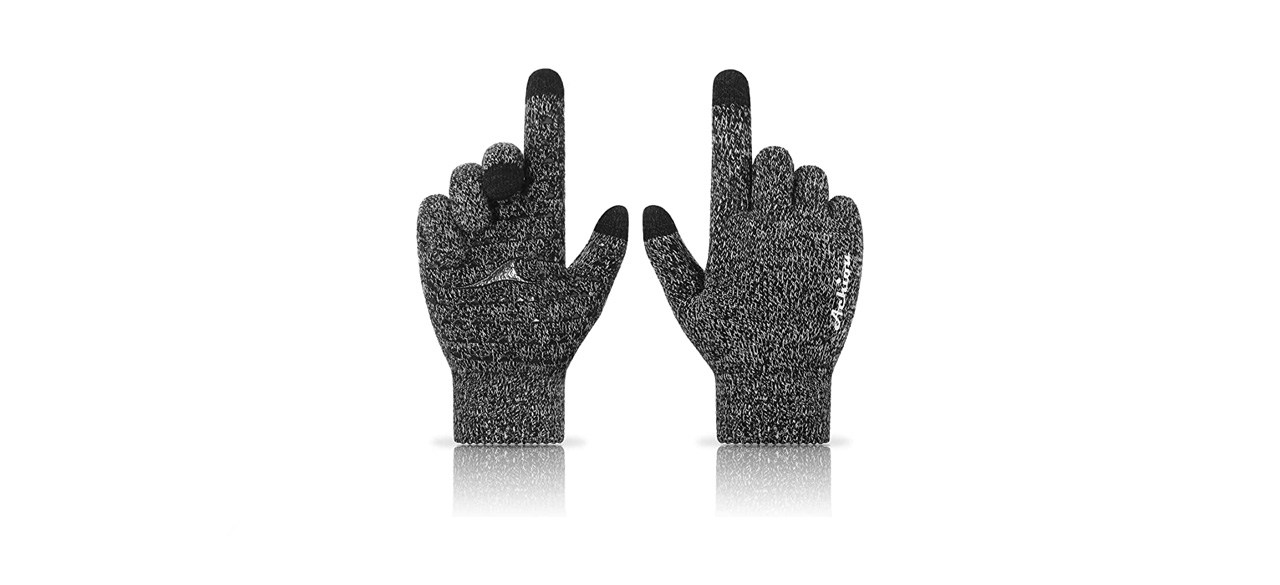 These are designed around you being able to use your phone as normal, from fingertips that a touch screen can read to silicone anti-slip grips on the palms. They come in 12 colors.
Sold by Amazon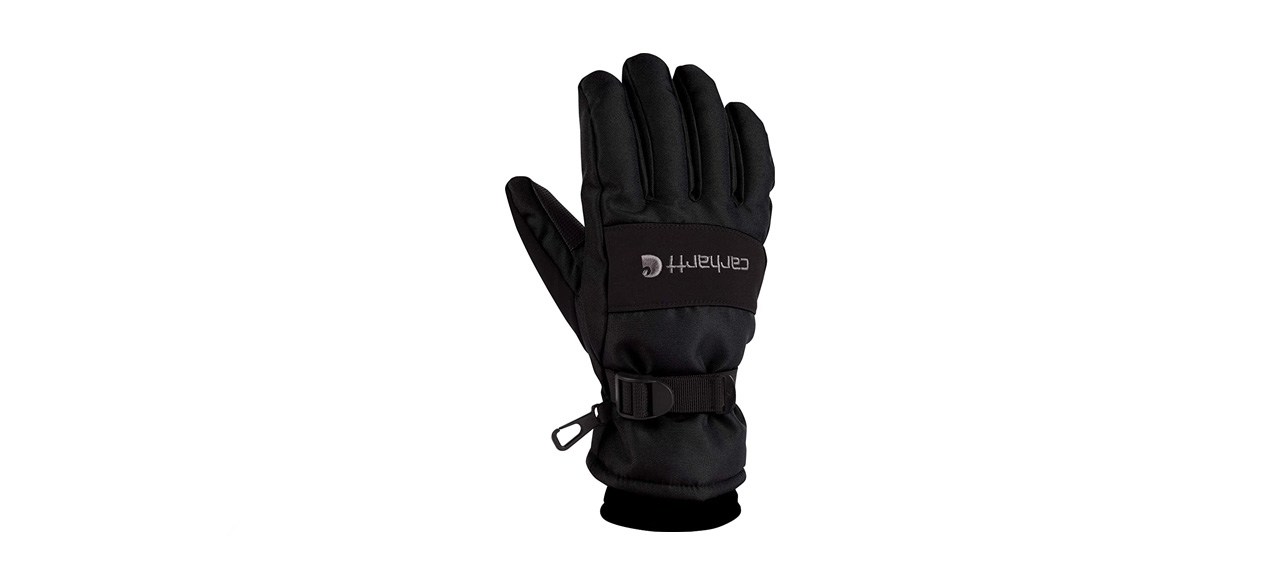 These ski gloves have gathered wrists to keep melting snow out and the rest of them are waterproof. Insulated for maximum warmth, they come in five sizes and in four colors.
Sold by Amazon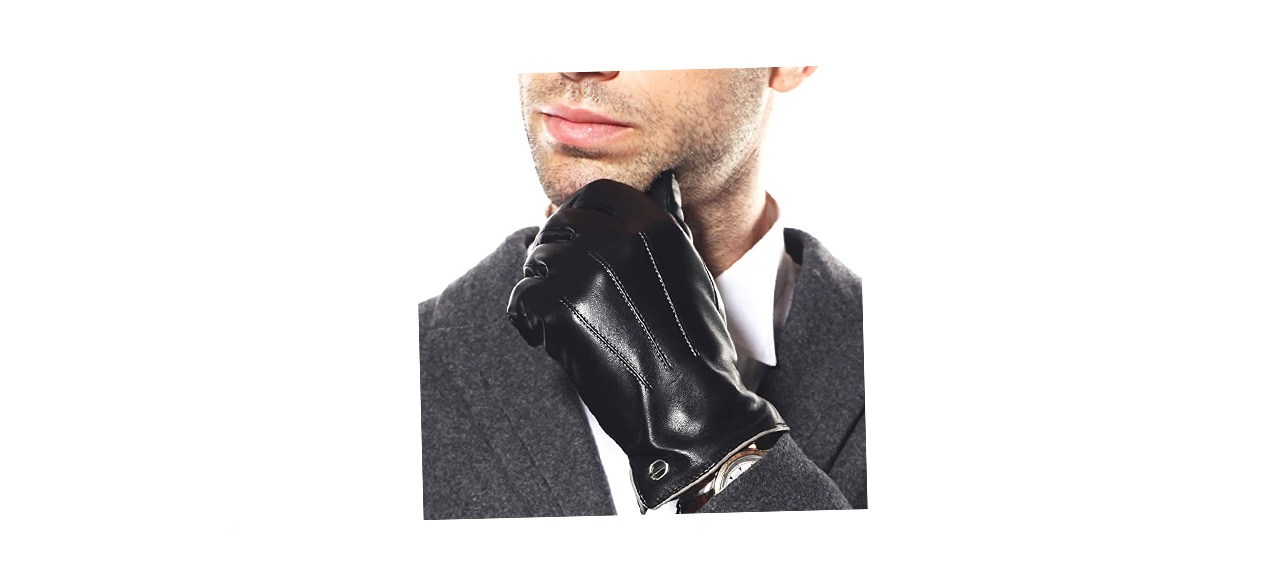 These leather gloves are stylish and warm, lined with either fleece or cashmere. They come in black and brown and in five sizes.
Sold by Amazon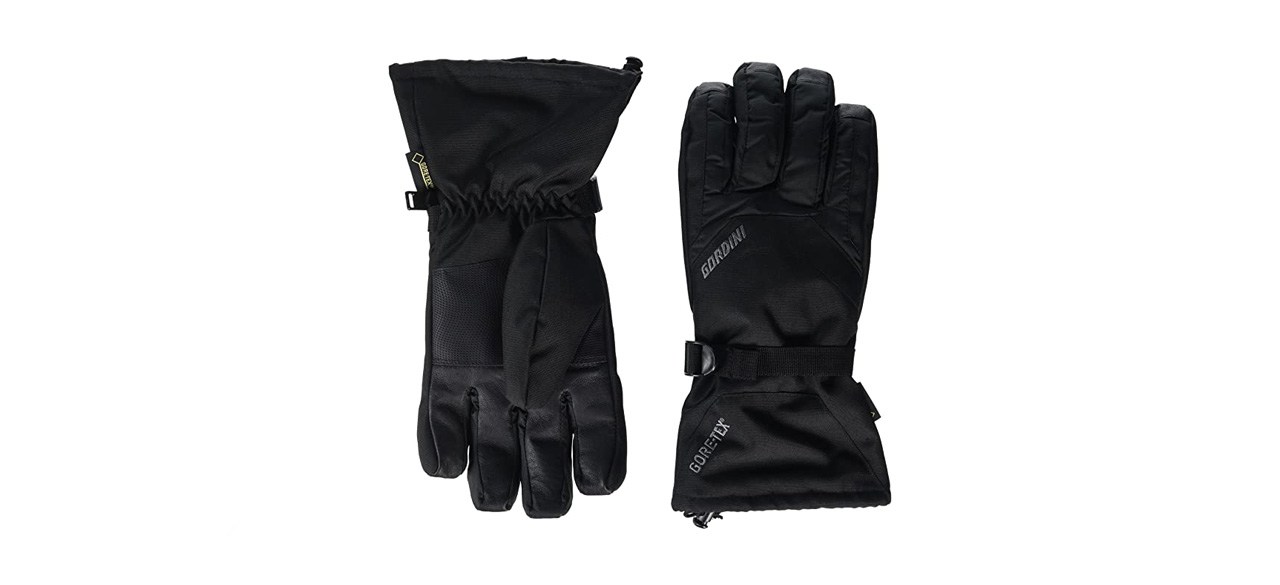 These are waterproof but have some air permeability to let sweat escape. Adjustable wrist straps help keep heat in and water out, not to mention aiding in keeping them on.
Sold by Amazon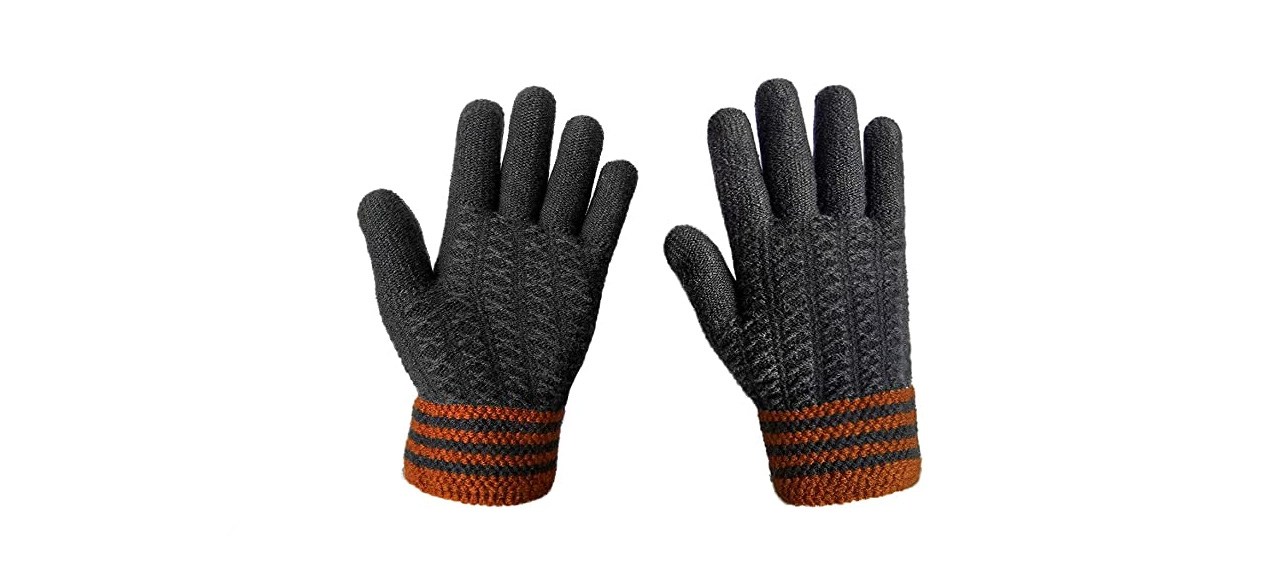 These form-fitting gloves are knit together for a wholesome, almost made-by-hand look. Lined with wool for extra warmth and softness, they come in gray or navy.
Sold by Amazon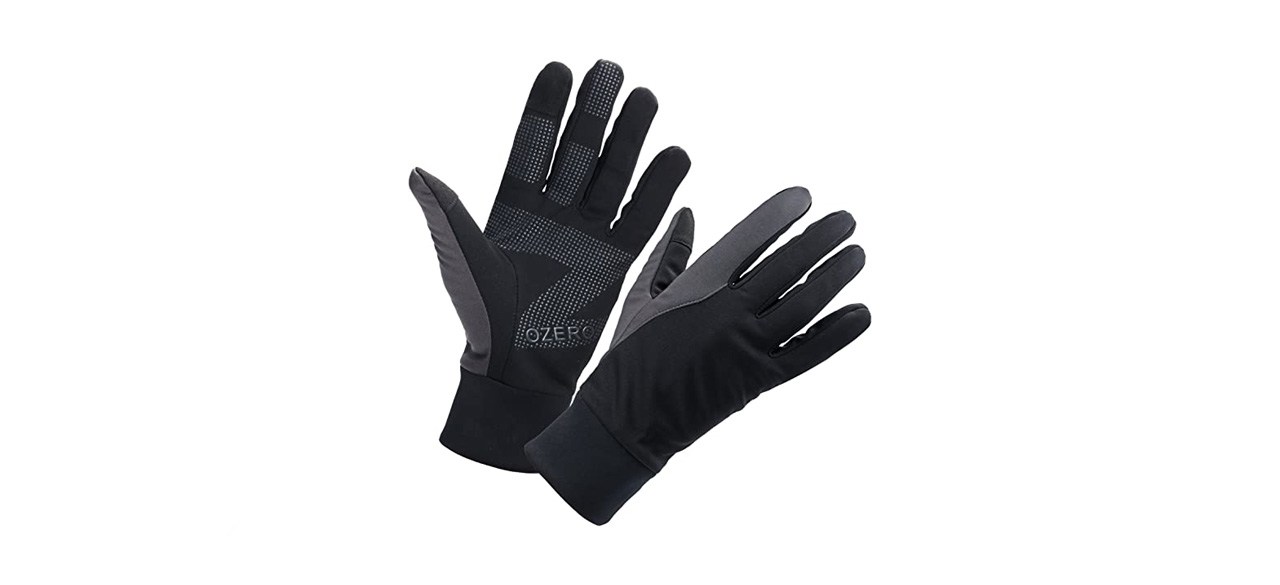 These gloves have silicone on the fingers and palms to better grip objects, and the fingertips can be recognized by a touch-screen device. The exterior is water-resistant, and they come in five sizes.
Sold by Amazon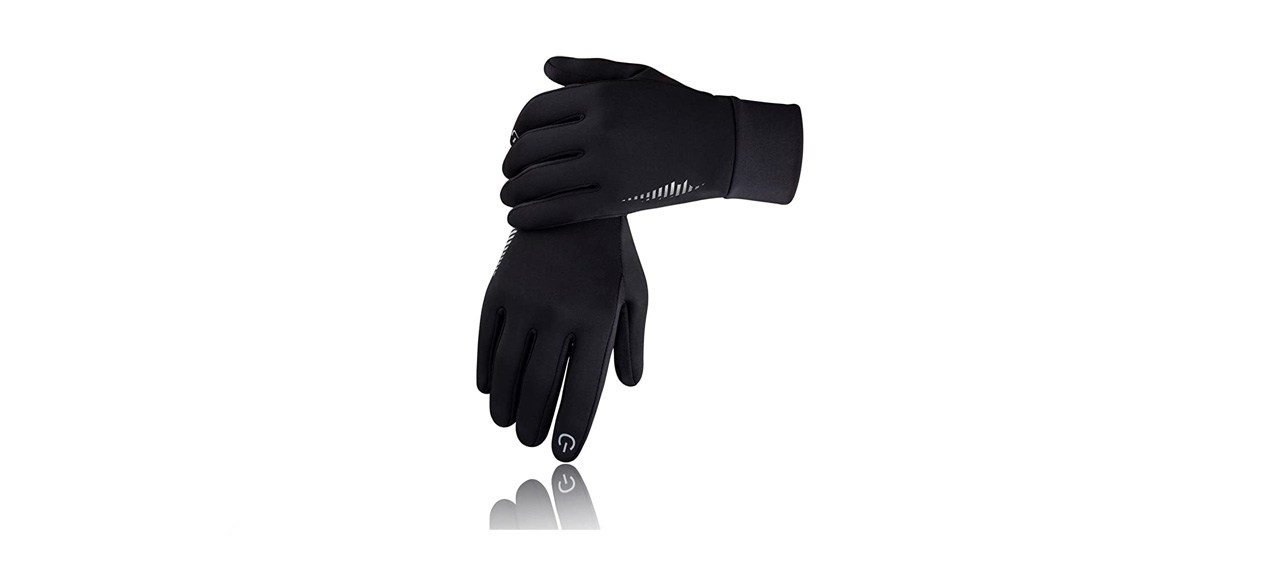 These form-fitting gloves are perfect for active people thanks to their slick designs, reminiscent of athletic wear, and the ability to use your phone while wearing them. They come in 11 colors and four sizes.
Sold by Amazon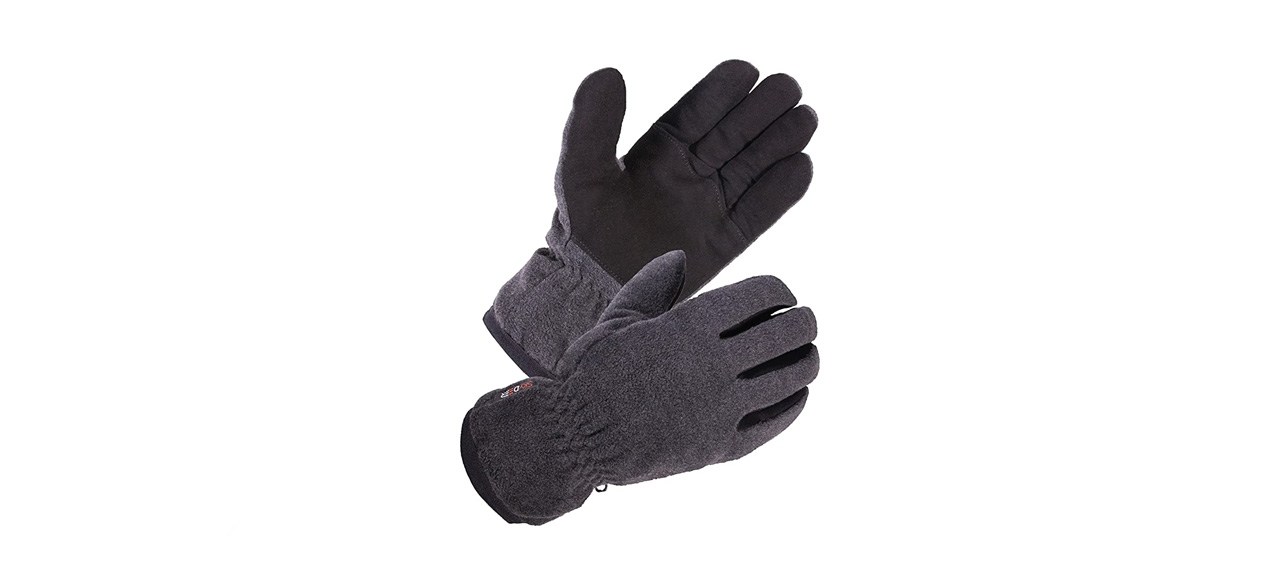 These are perfect for freezing weather, made of cushy, warm deerskin suede backed by polar fleece and stuffed with insulation. They come in three colors and in five sizes.
Sold by Amazon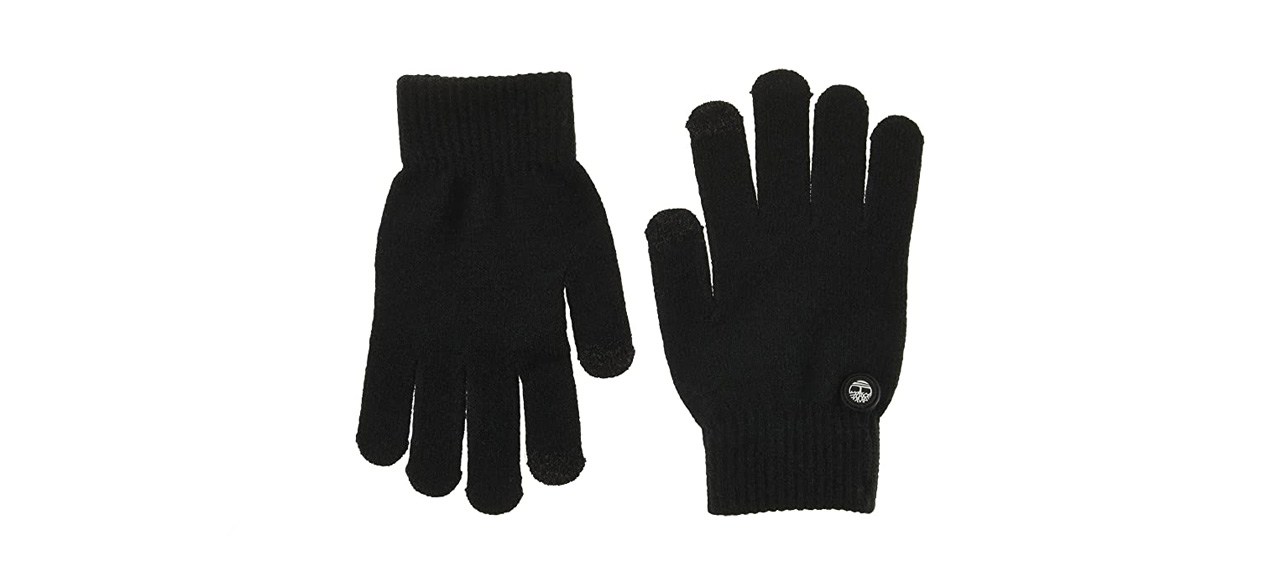 These have touch-screen tips on the index and thumb fingers, and they're 7.5 inches long from the tip of the index finger down to the cuff. They come in seven colors.
Sold by Amazon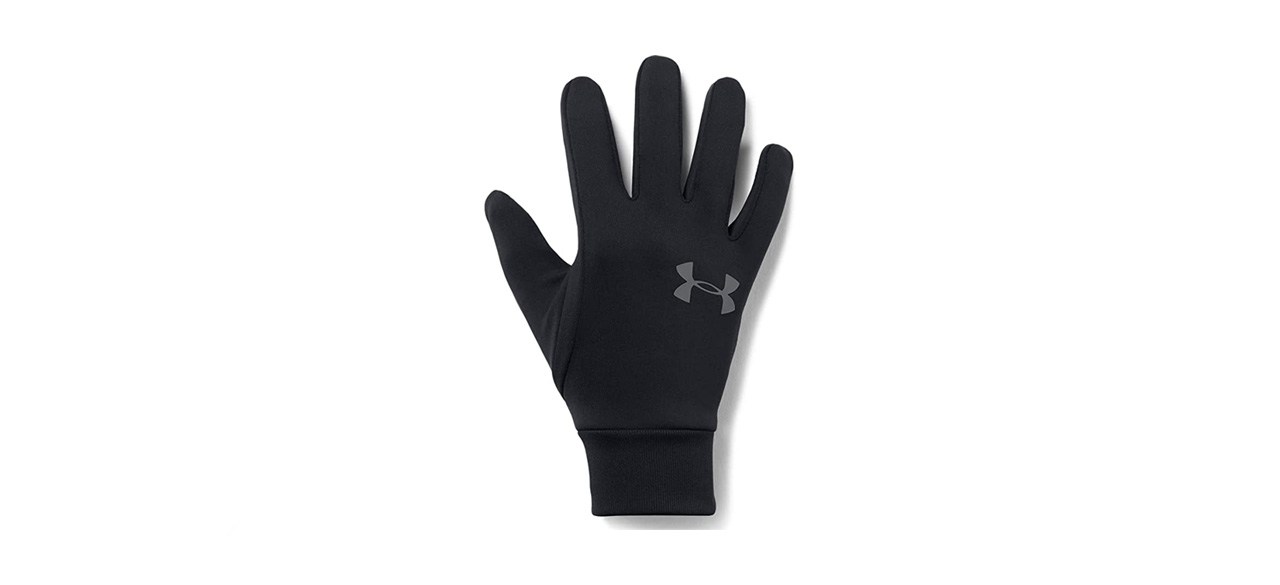 Under Armour Armour Liner 2.0 Gloves
These gloves can be worn on their own thanks to their plush interior lining or as a second layer underneath larger, thicker gloves. They come in five colors and in five sizes.
Sold by Amazon
Want to shop the best products at the best prices? Check out Daily Deals from BestReviews.
Sign up here to receive the BestReviews weekly newsletter for useful advice on new products and noteworthy deals.
Jordan C. Woika writes for BestReviews. BestReviews has helped millions of consumers simplify their purchasing decisions, saving them time and money.
Copyright 2023 BestReviews, a Nexstar company. All rights reserved.