BestReviews is reader-supported and may earn an affiliate commission. Details.
Benefits of having a lawn-free front yard
Lawn-free front yards are becoming increasingly popular, especially as a means of combating drought. They're environmentally friendly, requiring less water and resources such as lawn mowers and pesticides to keep them going. A well-designed, lawn-free front yard can boost curb appeal while saving you the time, money and stress of maintaining real grass.
Shop this article: Midwest Hearth Decorative Polished White Stones, Emsco Group Landscape Rock and Pet Grow PG1-4 Artificial Grass Rug
Lawn-free front yard ideas
Grow ground cover plants
Ground cover plants creep and spread attractively; they can act as a colorful statement or soften the appearance of a lawn-free yard. They grow no more than 3 feet above the ground and are easy to care for, hindering weed growth and even improving the health of garden soil.
Add garden plots and trees
Replacing a front lawn with garden plots or planters will bring splashes of color and visual variety to the yard. Planting young trees can provide shade and privacy while adding visual appeal.
Enhance the space with decor
Fairy gardens are trendy these days, adding magical and whimsical elements to the spaces they inhabit. Installing a fountain or bird bath can have a pretty effect, as well.
Fill your front yard with rocks
Incorporating stones, rocks and gravel can add texture and visual interest to a front yard. River stones and lava rocks are popular options that look great when paired with a paved stone walkway, ground cover or garden plots. Pebble gardens, in particular, help improve drainage and prevent soil erosion.
Incorporate artificial flowers and greenery
Installing faux flowers and greenery will give you the look of a lush garden without the stress of caring for real plants. Along the same lines, artificial turf saves you the hassle of maintaining a grass lawn. High-quality, artificial outdoor plants look real and are made with materials designed to withstand the elements.
Turn your front lawn into an outdoor living room
Another alternative to a lawn-free front yard is to create a patio space for relaxing and spending time outdoors. Consider orienting patio furniture such as a sectional sofa, loveseat or benches around a fire pit.
Best landscaping rocks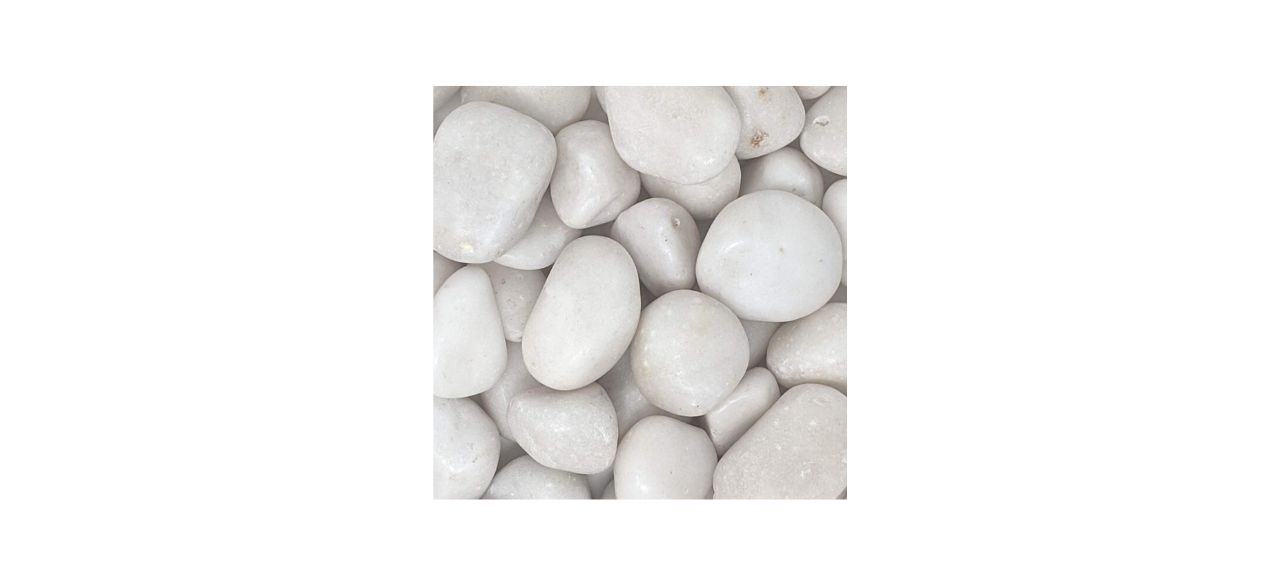 Midwest Hearth Decorative Polished White Stones
These white stones have a paraffin wax coating that enhances their color and shine. They measure 1-2 inches in length, available in 5- and 10-pound bags.
Sold by Amazon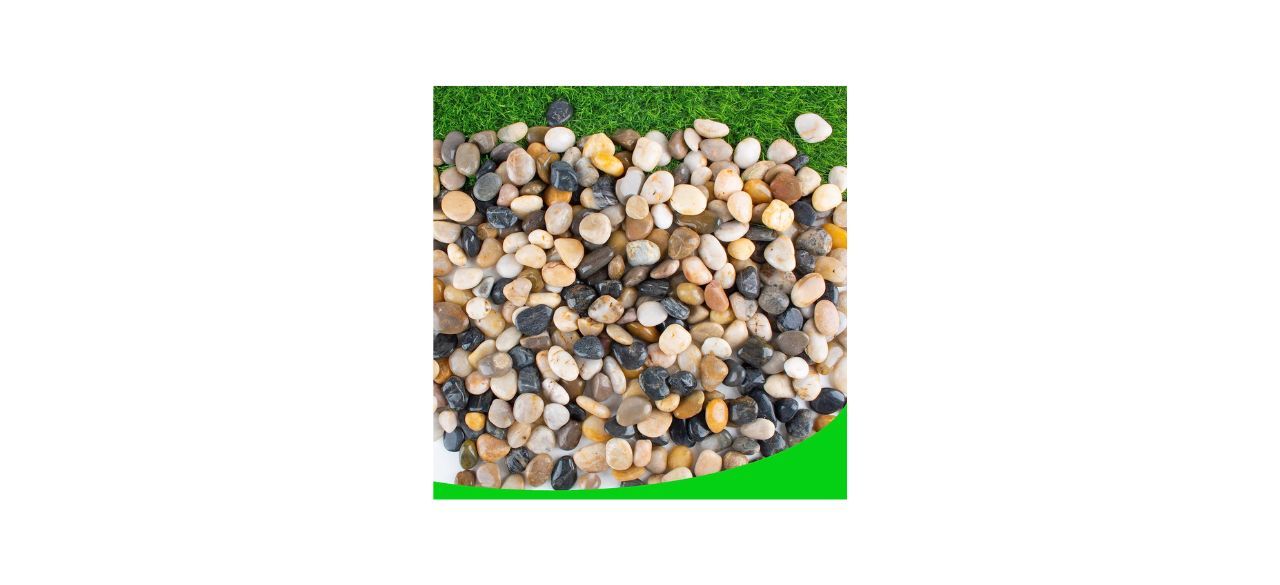 These polished, multi-color river rocks offer attractive visual variety, ranging in length from 0.5 to 1 inch. They come in bags of various sizes from 1.8-18 pounds. If you're not sold on the multi-color stones, they're also available in polished black, white and black gravel styles.
Sold by Amazon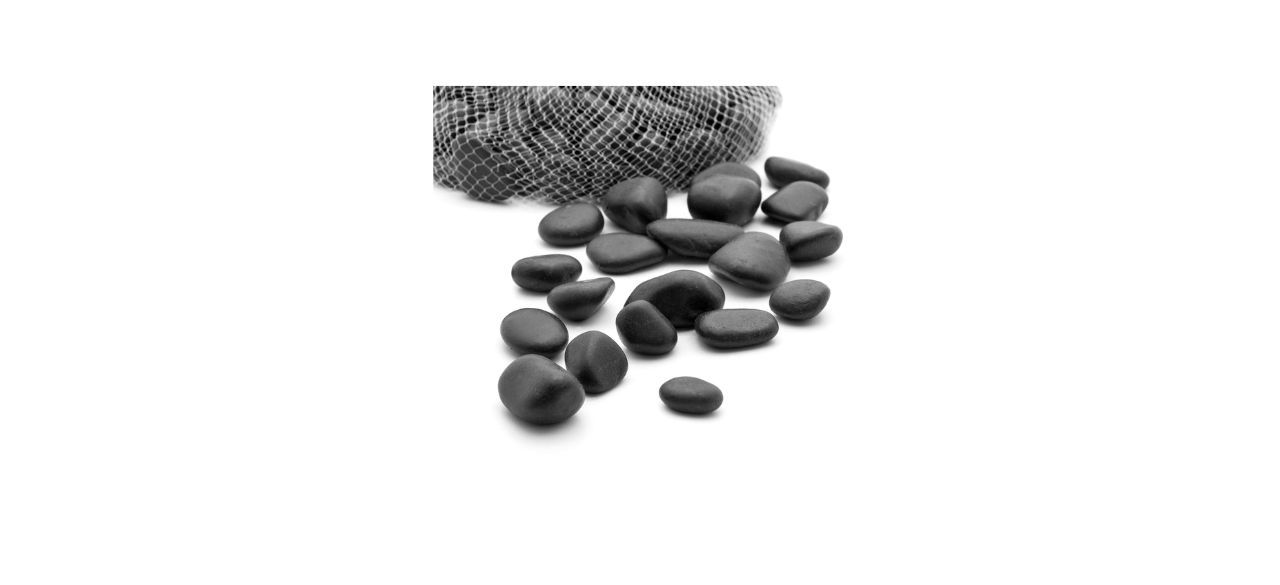 These landscaping pebbles have a subtle, natural-looking shine to them. They come in 5-pound bags with sizes ranging from 0.25-1.5 or 0.75-2 inches long.
Sold by Amazon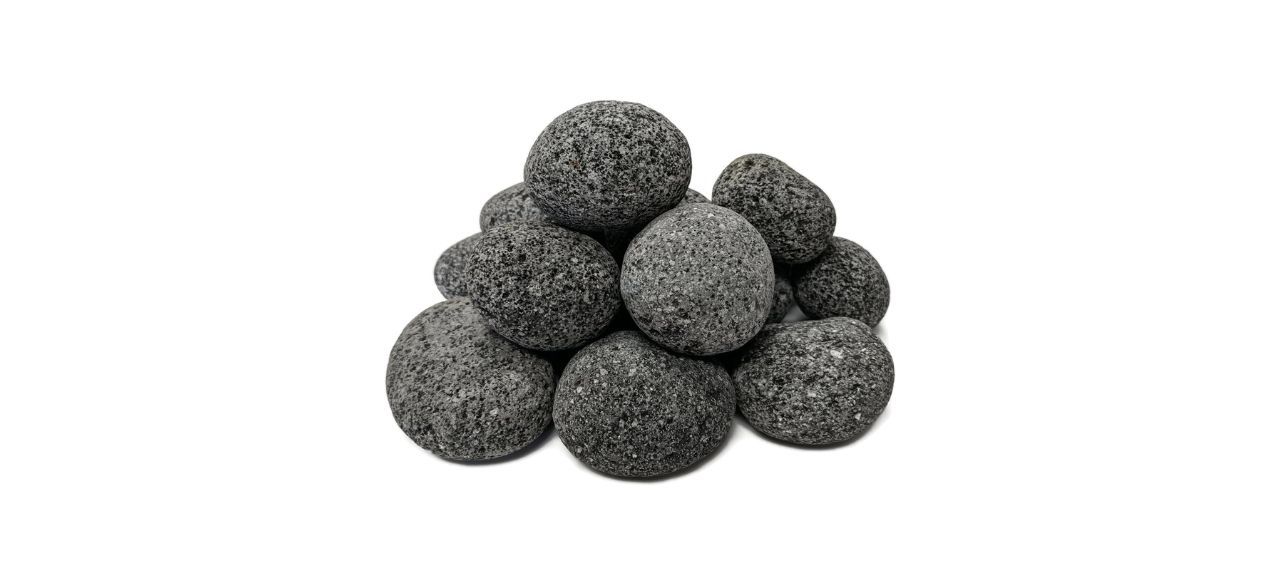 Midwest Hearth Natural Lava Stones
These volcanic rocks come in four sizes from 1-2 inches to 3-5 inches in length. Each box contains 10 pounds of rocks.
Sold by Amazon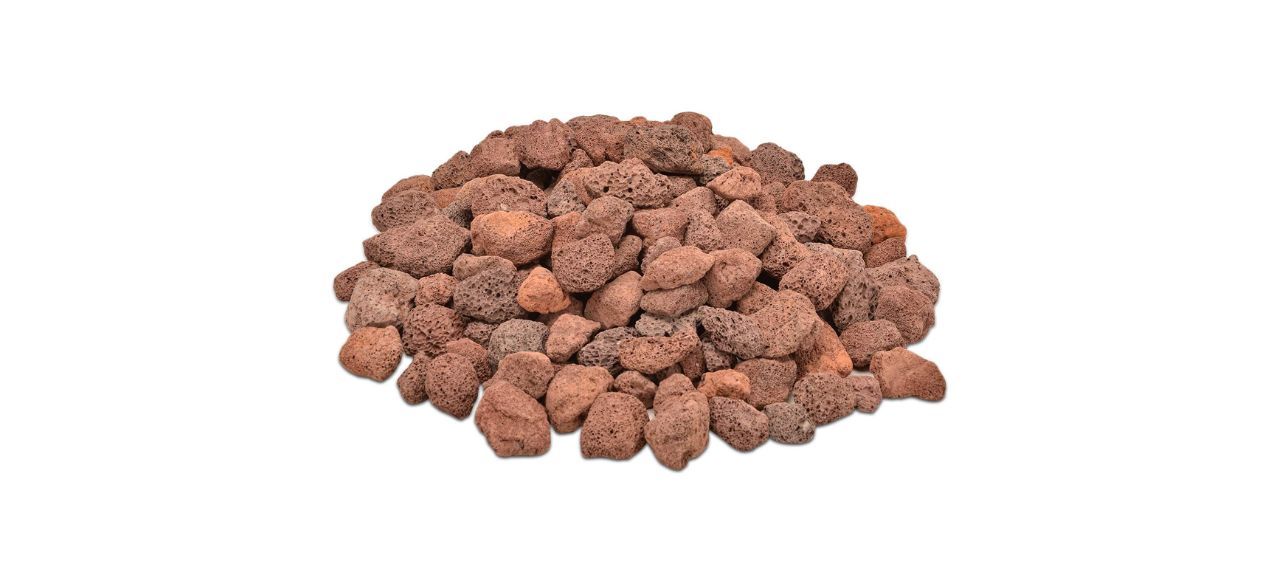 These lava rocks stand out with their eye-catching red hue. Ranging in size from 3/8-3/4 inches to 1-2 inches, each bag contains 10 pounds of rocks. They're also available in black.
Sold by Amazon
Best artificial landscaping rocks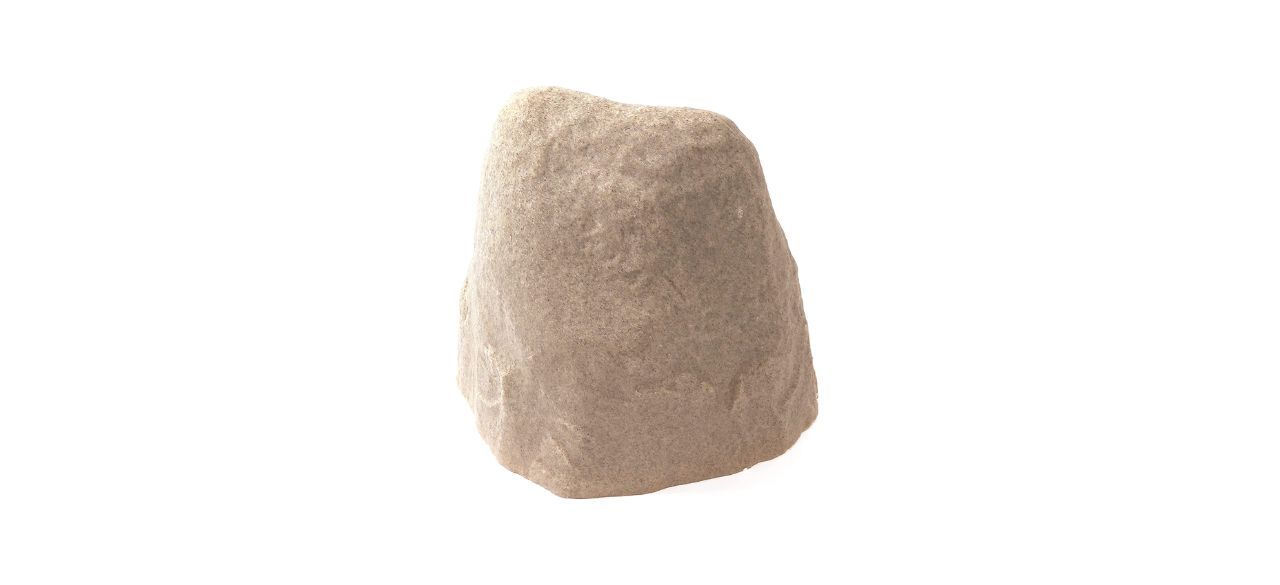 This artificial landscaping rock is difficult to distinguish from natural rocks, thanks to its natural look and texture. You can place it over unattractive pipes, sprinkler valves and other fixtures to hide them from sight. They come with a sandstone or granite finish in 12 shapes and sizes.
Sold by Amazon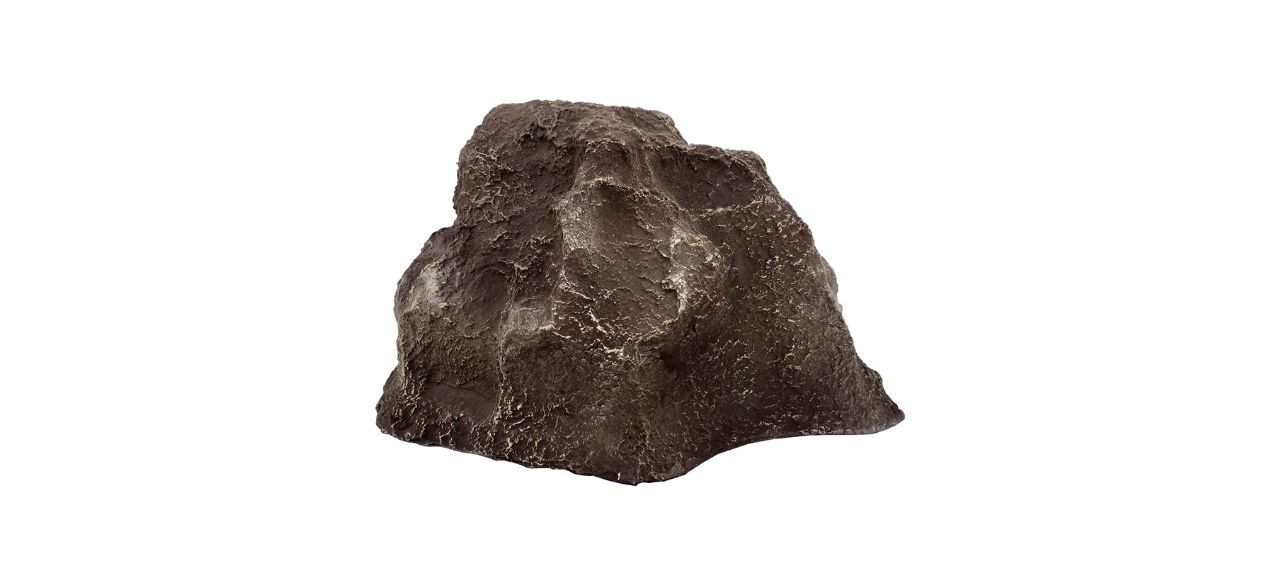 Backyard X-Scapes Artificial Rock
The dark brown color of this fake landscaping rock blends nicely with brown mulch or garden soil. The realistic-looking hollow rock can cover unsightly fixtures. Available in sizes from 13-30 inches, this rock also comes in beige and red.
Sold by Amazon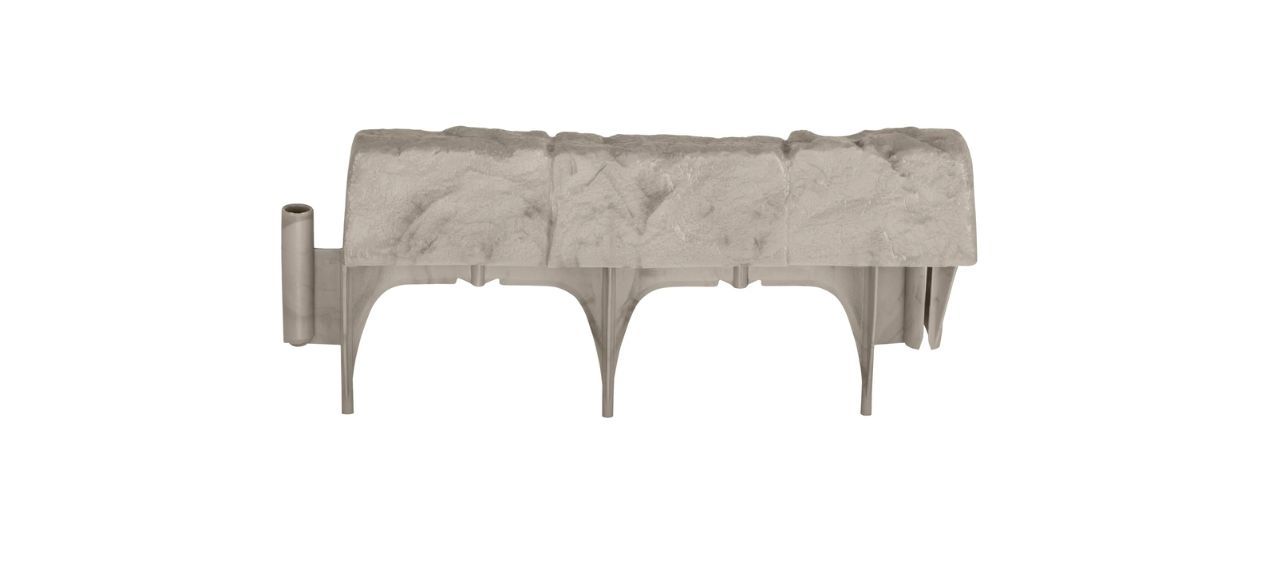 Suncast Landscape Design Stone Edging
This artificial stone edging is perfect for lining garden beds or patios, creating a decorative border that looks natural. Each set comes with ten 12-inch-long sections.
Sold by Walmart
Best artificial turf and plants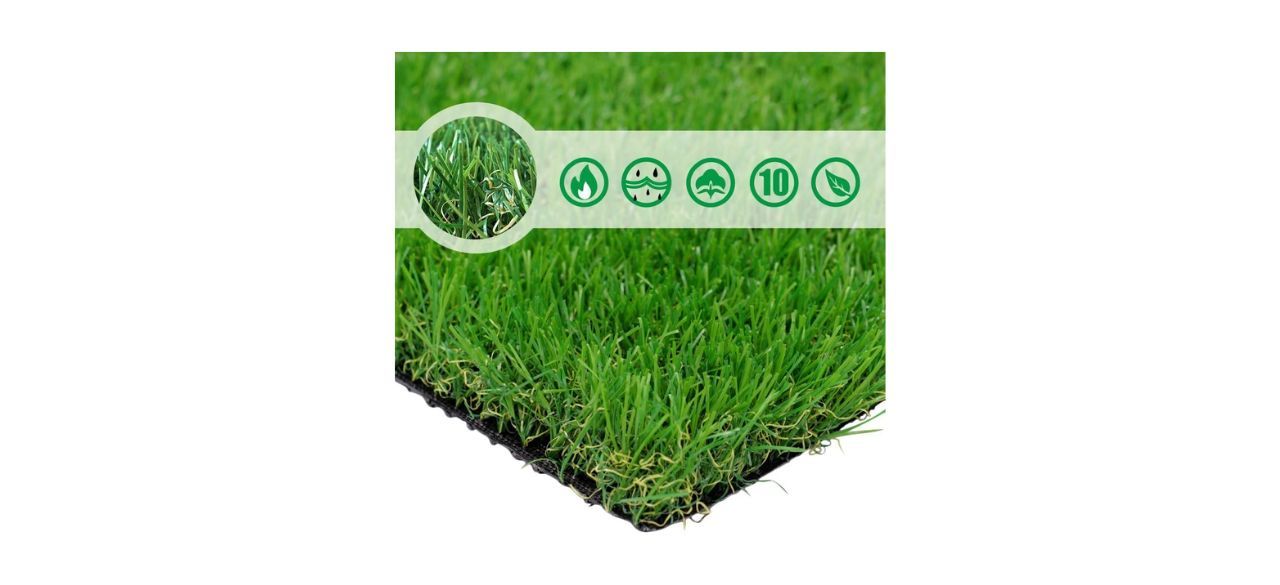 Pet Grow PG1-4 Artificial Grass Rug
This lush-looking synthetic turf mimics the look and feel of real glass, featuring four color tones and high-density artificial blades. It's fire-retardant with drainage holes, so water won't accumulate on the turf when it rains. The turf mat varies in size from 28 to 850 square feet.
Sold by Amazon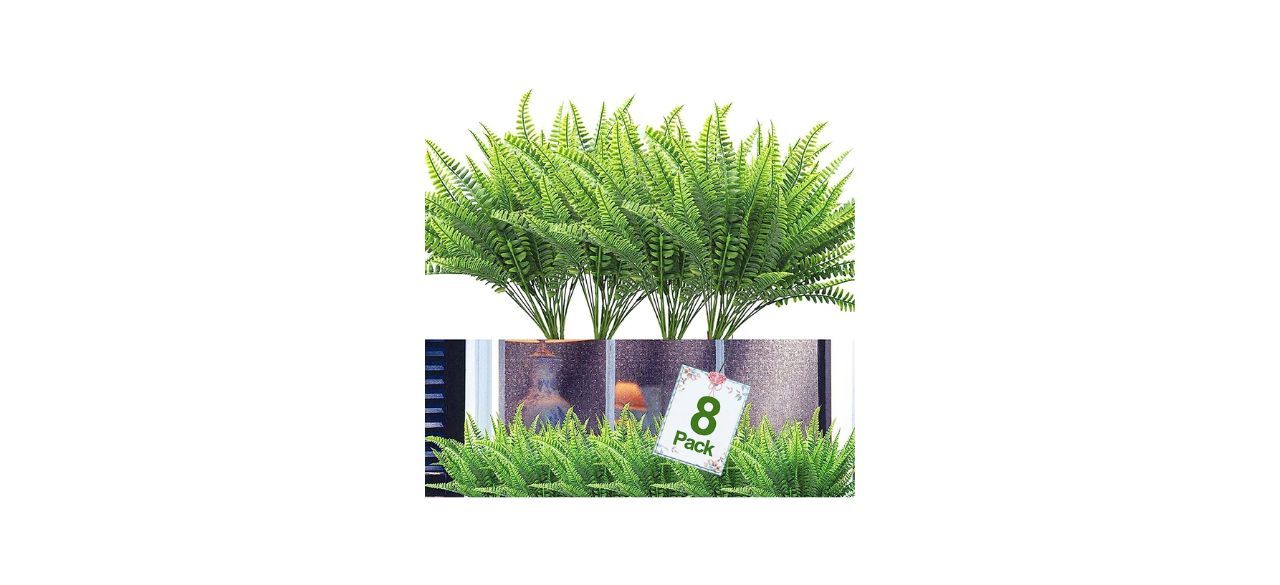 This set of artificial ferns has a bright green and soft yellow color scheme for an authentic appearance. You can adjust their length, with options including 8, 10 or 18 ferns in green or red.
Sold by Amazon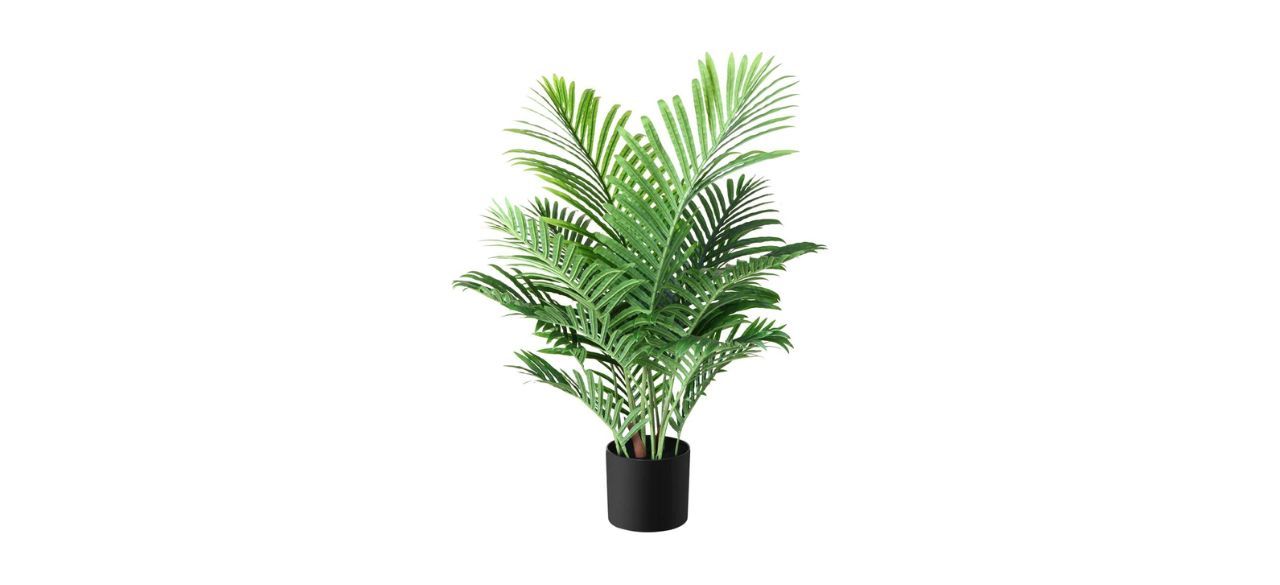 Fopamtri Fake Majesty Palm Plant
This life-like artificial palm plant can bring a tropical feel to your front yard. The multi-toned green exterior contributes to its realistic effect. It comes in sizes ranging from 2 to 4 feet high.
Sold by Amazon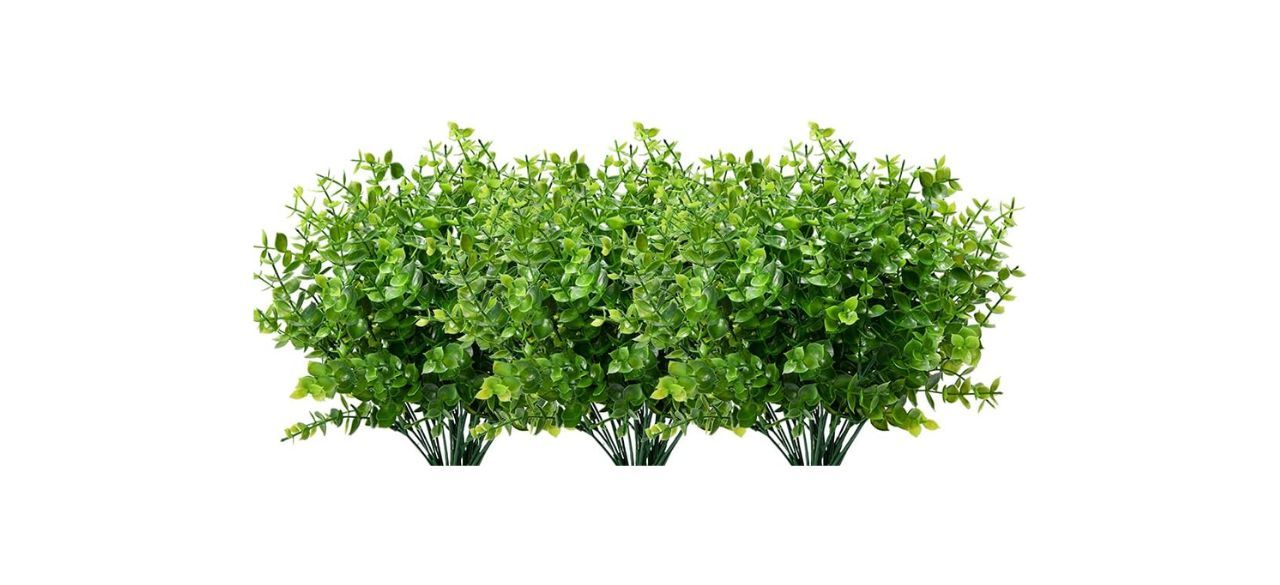 ArtBloom Outdoor Artificial Boxwood
This faux boxwood shrubbery can be placed in planter pots, along a walkway or as part of an artificial garden. The multi-toned greenery looks natural, but you can tell it's fake when you feel it. In addition to boxwood shrubs, ArtBloom offers 14 other plant styles to choose from.
Sold by Amazon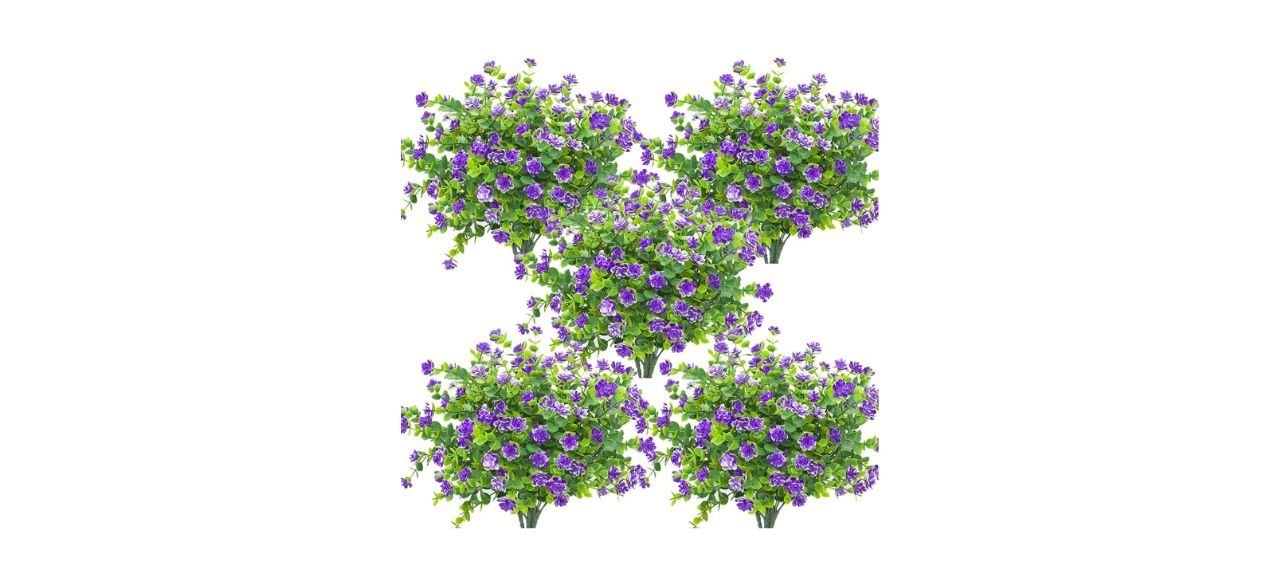 Grunyia Artificial Fake Flowers
These vibrant artificial flowers are great for placing in fake garden begs or displaying in planter pots. They seem natural until you touch them, with color variations and textures that contribute to the realistic effect. Available in bundles of 10, there are 16 color schemes to suit different preferences.
Sold by Amazon
Want to shop the best products at the best prices? Check out Daily Deals from BestReviews.
Sign up here to receive the BestReviews weekly newsletter for useful advice on new products and noteworthy deals.
Amy Evans writes for BestReviews. BestReviews has helped millions of consumers simplify their purchasing decisions, saving them time and money.