Prep for winter
Lawn care doesn't end when cold weather starts — fall is a crucial time to maintain healthy grass and prepare your yard for winter and spring.
While you still need to mow and water, you should also fertilize, weed, seed and test your soil. Timing is important, but maintaining your lawn won't take too much work, and the reward in spring is well worth it.
In this article: GreenWorks 12-Amp 20-inch 3-In-1 Electric Corded Lawn Mower, Agri-Fab 48-Inch Tow Plug Aerator and Scotts Turf Builder Classic Drop Spreader.
Routine fall lawn care
There are three tasks you should do throughout fall:
Mowing.
Leaf and debris removal.
Watering.
Yes, grass still grows in cooler weather, and keeping grass extra short before snow begins to fall is essential in preventing rot and mold.
Depending on your local climate and the average temperatures in a given year, leaves may or may not begin to change and fall in significant numbers. If your yard has a few deciduous trees, you'll need to clean up the leaves. You don't need your lawn to be leaf-free (unless a perfectly tidy lawn appeals to you). Once 20% or more of your lawn is covered, it's time to rake, sweep, mulch or vacuum to remove leaves and other debris. Mulching involves one simple step: mow over leaves to break them into tiny bits. This allows your grass room to breathe and take in sunlight while providing it with healthy nutrients found in dead leaves.
Just because it's cold out doesn't mean grass can go unwatered. Water your grass so it receives one inch of water per week, including rainfall.
Early fall lawn tasks
In the northern hemisphere, meteorological fall begins on Sept.1, and on March 1 in the southern hemisphere. Early fall takes up the months of September or March.
Dethatching: This is not as important as some people believe. Only dethatch your lawn if you have an inch of thatch or more.
Weeding: Slow grass growth presents a tantalizing opportunity for invasive weeds. Pull weeds by hand, or use a weed killer.
Seeding: Spread seeds in early fall to give them just enough time to develop roots before becoming dormant in the winter. Put extra seeds in bare patches.
Fertilizing: This strengthens your grass so it will be ready to grow quickly and abundantly in the spring.
Midfall lawn tasks
Midfall in the northern hemisphere is the month of October, and in the southern hemisphere, it's the month of April.
Testing your soil: After a few weeks have passed since you last fertilized, use a soil test kit to better understand its moisture level, nutrients, pH and other factors.
Aerating: This helps grass maintain a healthy level of growth.
More fertilizing: Now that you know more about your soil, you may need to switch to a fall lawn fertilizer to feed your grass.
Late fall lawn tasks
November is the last month of fall lawn care in the northern hemisphere, and May is the last month in the southern hemisphere.
Winter fertilizing: Once your grass has stopped growing, apply a winter fertilizer (or "winterizer") to prepare grass for spring growth.
Overseeding: This reduces patchiness and helps your grass fend off weeds.
Pruning: Don't forget to prune shrubs or trees in your yard before winter sets in.
Best lawn care products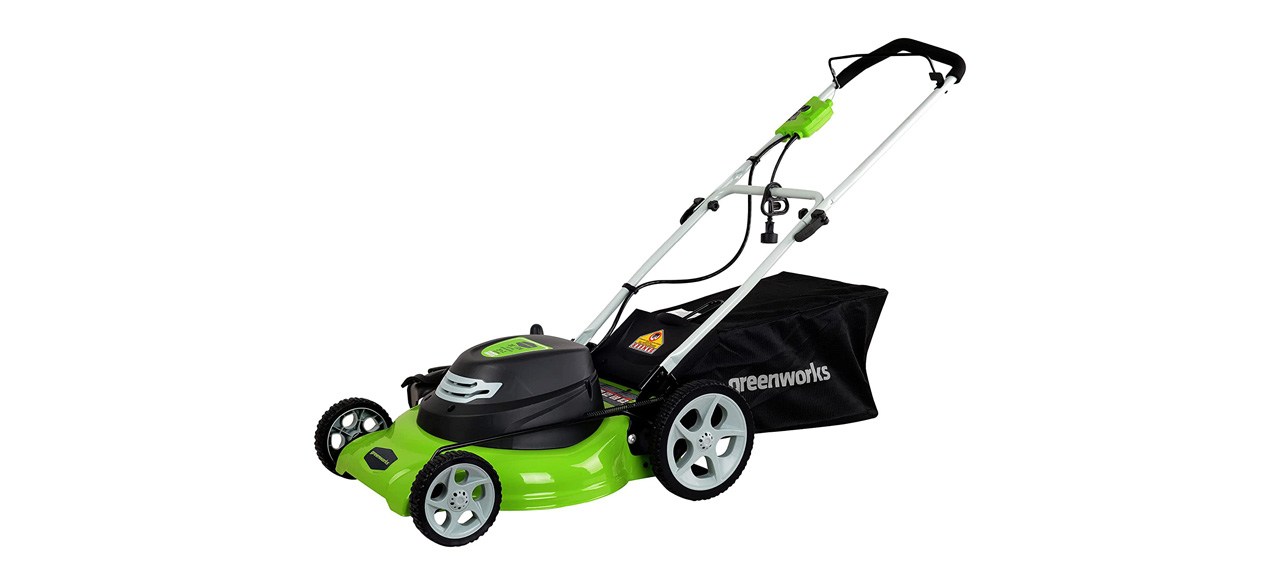 GreenWorks 12-Amp 20-Inch 3-in-1 Electric Corded Lawn Mower
This Greenworks lawn mower works well for small yards with its plug-in design. The rear mulch bag on this electric mower is a convenient way to collect grass clippings or leaf bits.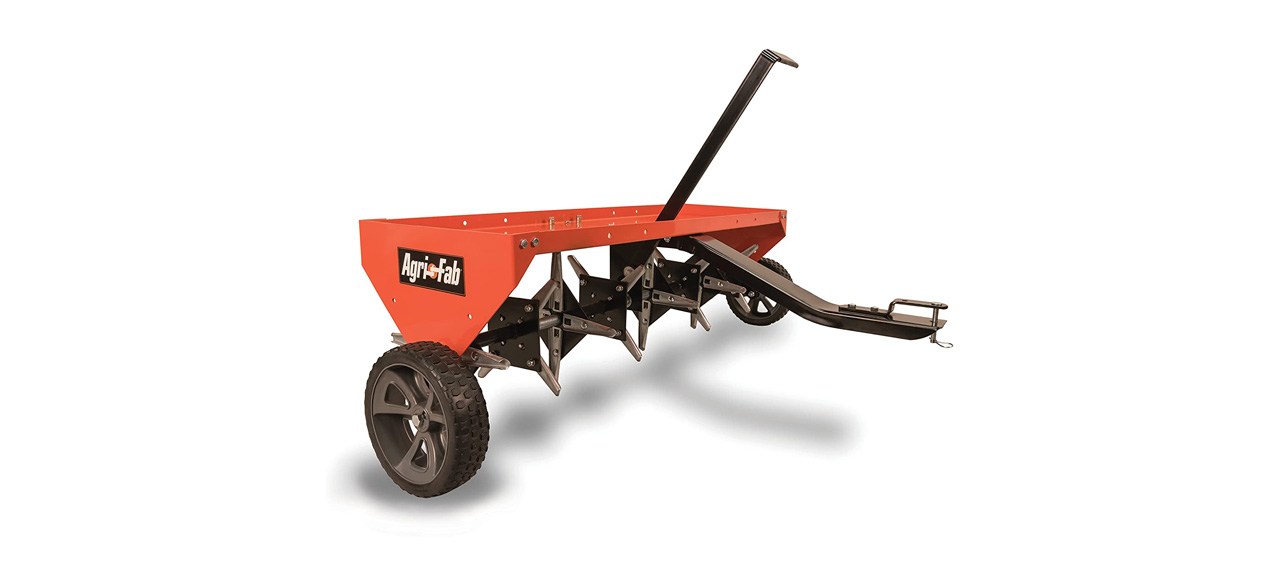 Agri-Fab 48-Inch Tow Plug Aerator
For large yards, this lawn aerator works quickly, and you can mow and aerate simultaneously. The knives pull 3-inch plugs, which is a comfortable depth for most lawns.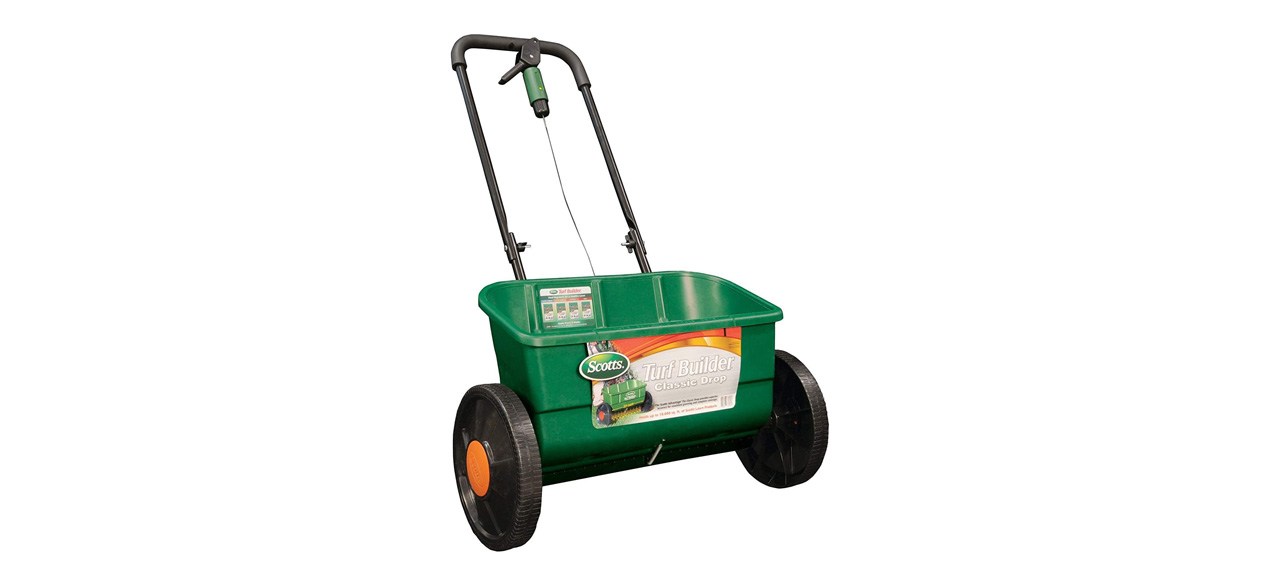 Scotts Turf Builder Classic Drop Spreader
Manage fertilization and seeding with this popular lawn fertilizer spreader that can handle up to 10,000 square feet per hopper. It arrives fully assembled.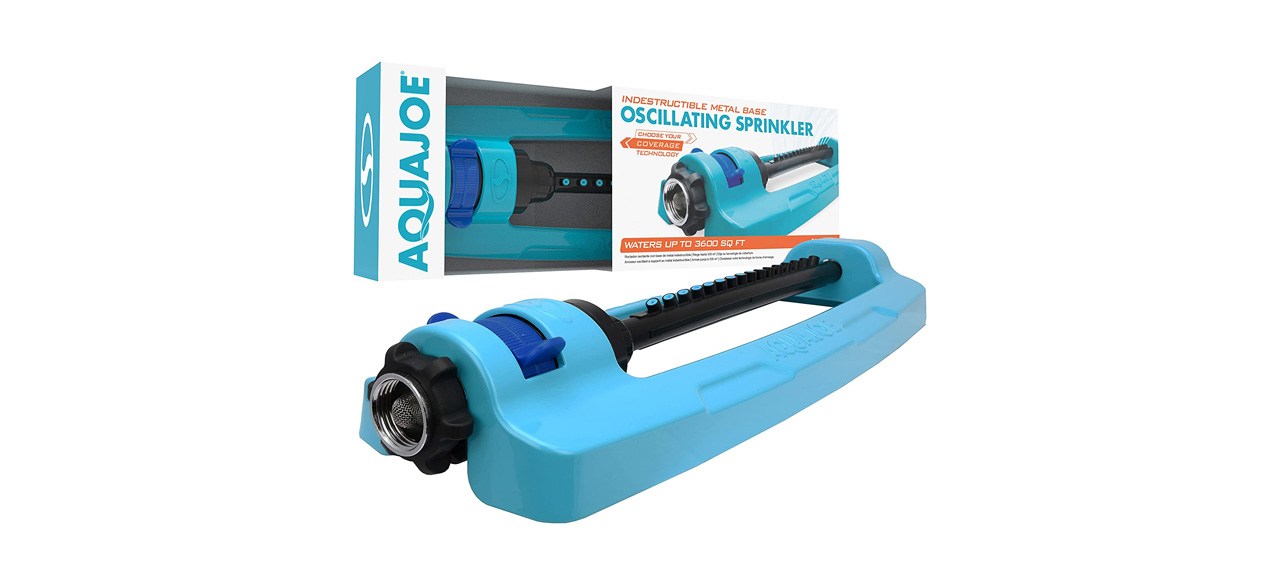 Aqua Joe Indestructible Metal Base Oscillating Sprinkler
This well-built lawn sprinkler has impressive water pressure and range compared to most oscillating sprinklers. The adjustable design allows you to focus the watering zone with precision.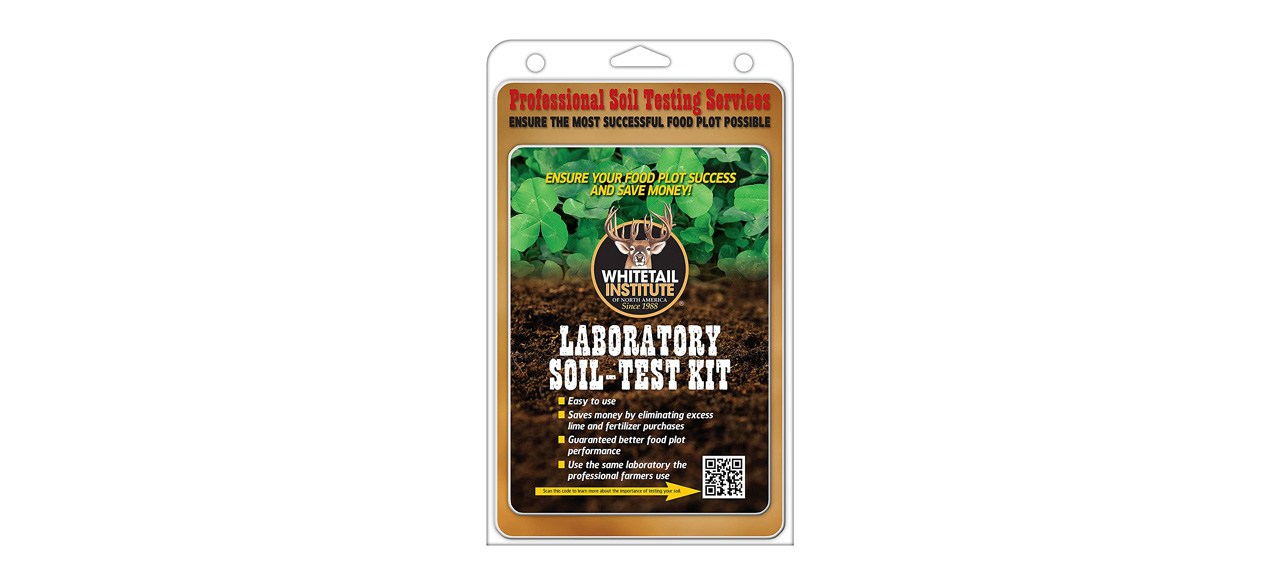 Whitetail Institute Laboratory Soil Test Kit
Though you'll have to wait a while for results, this test kit gives you a thorough analysis of the soil of your lawn so you can choose the right grass fertilizer.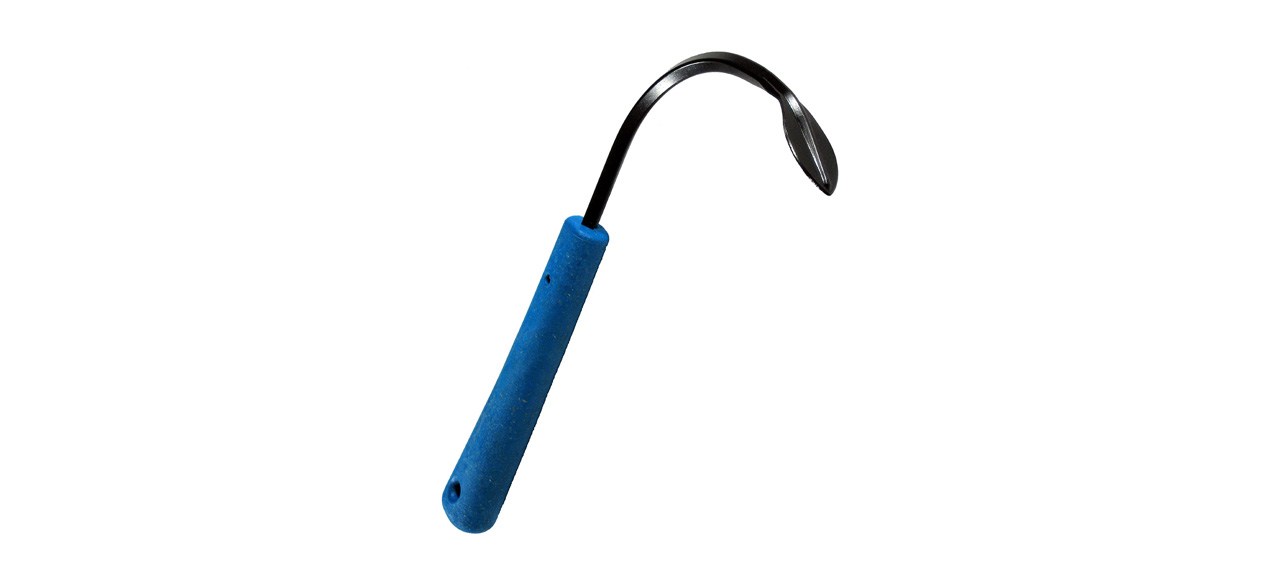 CobraHead Original Weeder & Cultivator Garden Hand Tool
This durable weeder tool can remove stubborn weeds and can also be used to cultivate bare patches before seeding.
Want to shop the best products at the best prices? Check out Daily Deals from BestReviews.
Sign up here to receive the BestReviews weekly newsletter for useful advice on new products and noteworthy deals.
Peter McPherson writes for BestReviews. BestReviews has helped millions of consumers simplify their purchasing decisions, saving them time and money.
Copyright 2023 BestReviews, a Nexstar company. All rights reserved.