It's important to keep your dog's nails short, as too-long nails are prone to cracking and splitting, which can be extremely painful. Dog nail grinders help you keep your canine companion's nails at an appropriate length and offer some advantages over nail clippers.
If you're still unsure about whether a nail grinder is right for you and your dog, you might want to learn more about them and how to use them. Once you're ready to buy, it's good to know which ones are worth your money.
In this article: Dremel PawControl Dog Nail Grinder and Trimmer, Wahl Professional Animal Pet Nail Grinder and Casfuy Six-Speed Dog Nail Grinder.
What is a dog nail grinder?
A nail grinder for dogs is an alternative to canine nail clippers. It has a rotating grinding head that you touch against your dog's nails to shorten them. It's a great choice for anyone who's nervous about using a nail clipper on their dog or for dogs who don't like having their nails clipped in the conventional way.
Why use a nail grinder on your dog instead of clippers?
These are some of the benefits of using a nail grinder and why you might want to use one instead of nail clippers.
Reduced chance of injury: Dog nail grinders are less likely to cause pain or injury to your dog's nails compared to traditional clippers.
Avoids over-trimming: It's easy to accidentally cut through the quick of a dog's nail using nail clippers, especially if your dog has dark nails. Grinders allow for more precise control over the length of the nails, making it easier to avoid over-trimming.
Good for nervous dogs: Some dogs are reluctant to have their nails trimmed, but grinders may be less intimidating for them.
Easier to trim: Grinders are a good option for dogs with thick, dark nails that are difficult to cut with clippers.
Adjustability: Most dog nail grinders come with different speed options, which allows you to adjust the speed to your dog's comfort level.
Less chance of nails splitting: Using a grinder to file the nails can prevent the nails from cracking or splitting, which is painful for dogs.
How to use a dog nail grinder
If you're new to using a grinder on your dog's nails, it's important to learn the process before you get started. You should also check the instruction manual of the grinder you buy for any product-specific advice.
Introduce the grinder slowly: Get your dog comfortable with the grinder by letting it sniff and investigate it before turning it on. If your dog is particularly nervous, don't start trimming the nails on the first day you introduce the grinder. Instead, start by touching the grinder to the nails while it's off, giving lots of treats and praise and gradually work up to turning it on and using it on your dog.
Prepare to trim: Hold the grinder securely in one hand and place your other hand on your dog's paw to hold it steady.
Start with caution: Begin by gently grinding the tip of your dog's nails, being careful not to grind too much or too quickly and keeping the grinder at a slight angle to avoid the quick.
Keep checking: As the nail becomes shorter, regularly check to see if the end of the quick is coming into view on the underside of the nail to make sure you aren't grinding too close.
Repeat until done: Once you have finished grinding one nail, give your dog plenty of praise. Then, move on to the next one, repeating the process until all nails have been trimmed. While you're getting your dog used to the grinder, you might want to give a small treat after you've finished each nail or each paw.
Best nail grinders for dogs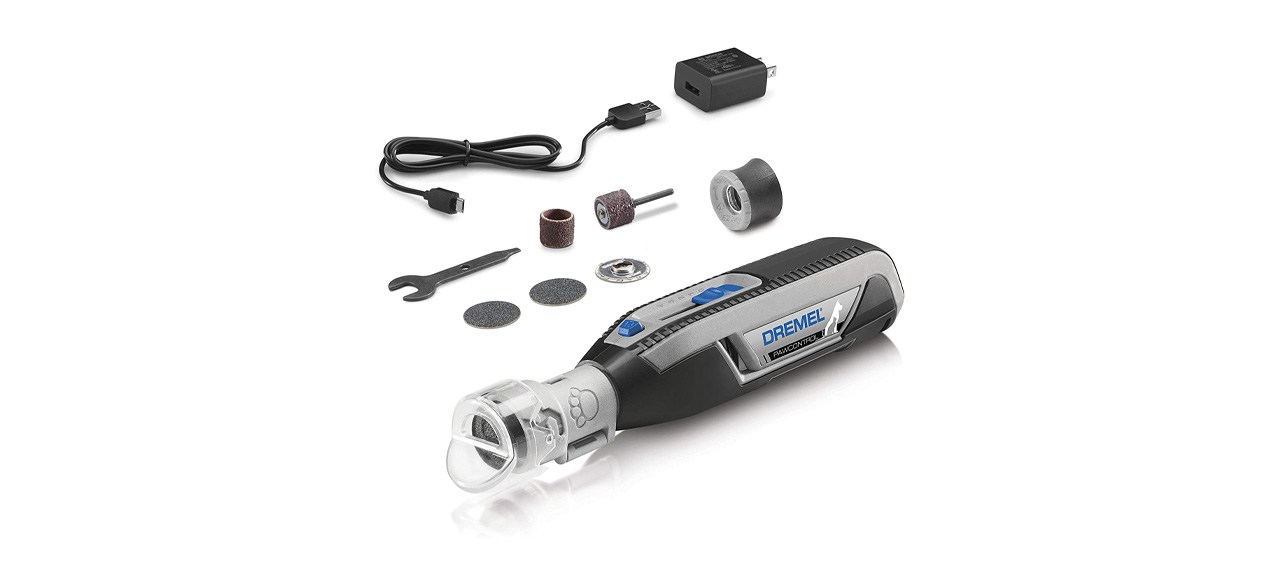 Dremel PawControl Dog Nail Grinder and Trimmer
Thanks to its powerful motor, this tool is strong enough to take on large dogs with dark nails, as well as working effectively for smaller pooches. It has a 45-degree paw guide to help you trim your dog's nails at the best angle.
Sold by Amazon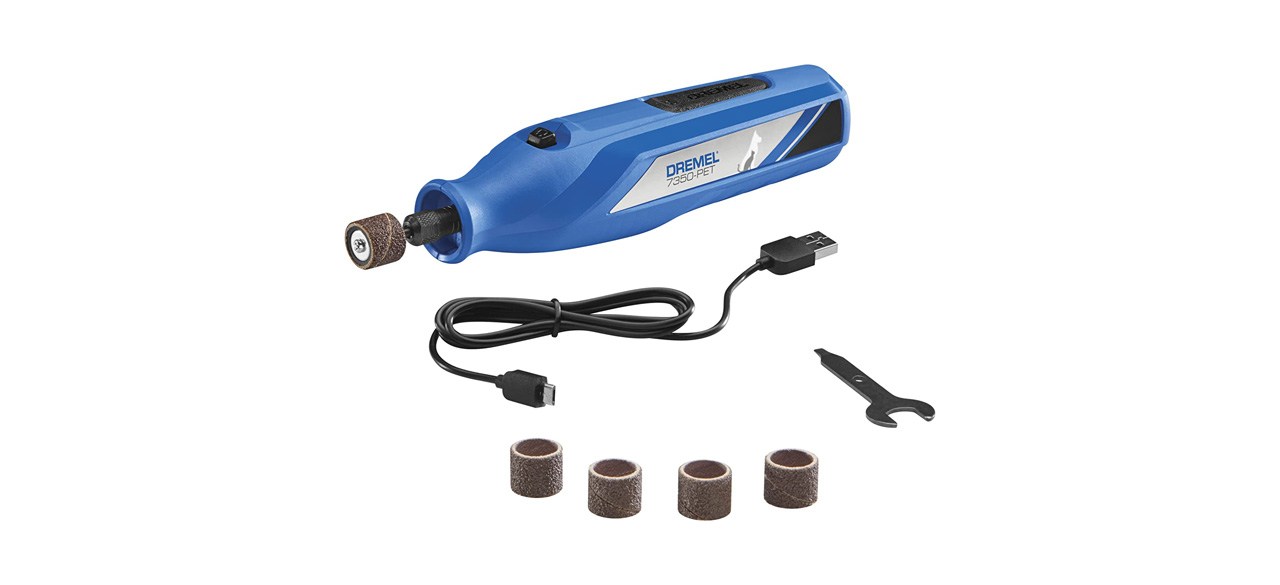 Dremel 7350-PET Dog Nail Grinder
You can use this cordless nail grinder anywhere, so you can bring it to where your dog's most comfortable. It's quiet with low vibration, which is ideal for nervous dogs. It comes with eight sanding belts, which will last you some time.
Sold by Amazon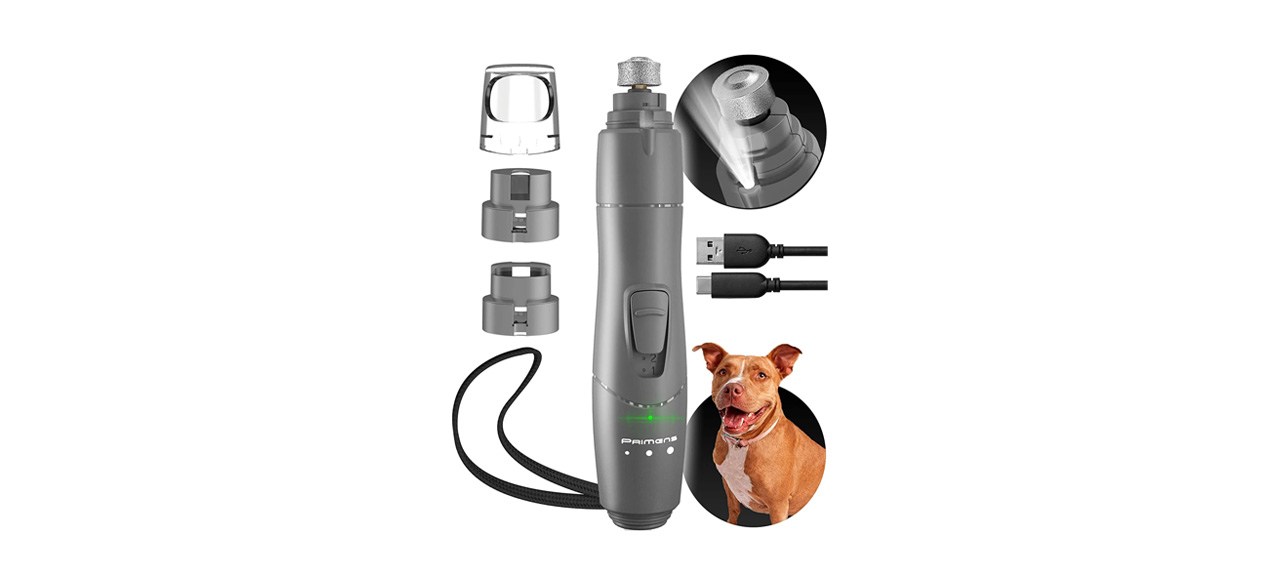 The addition of an LED light built into the top of this grinder helps you get a better look at your dog's nails while trimming them.
Sold by Amazon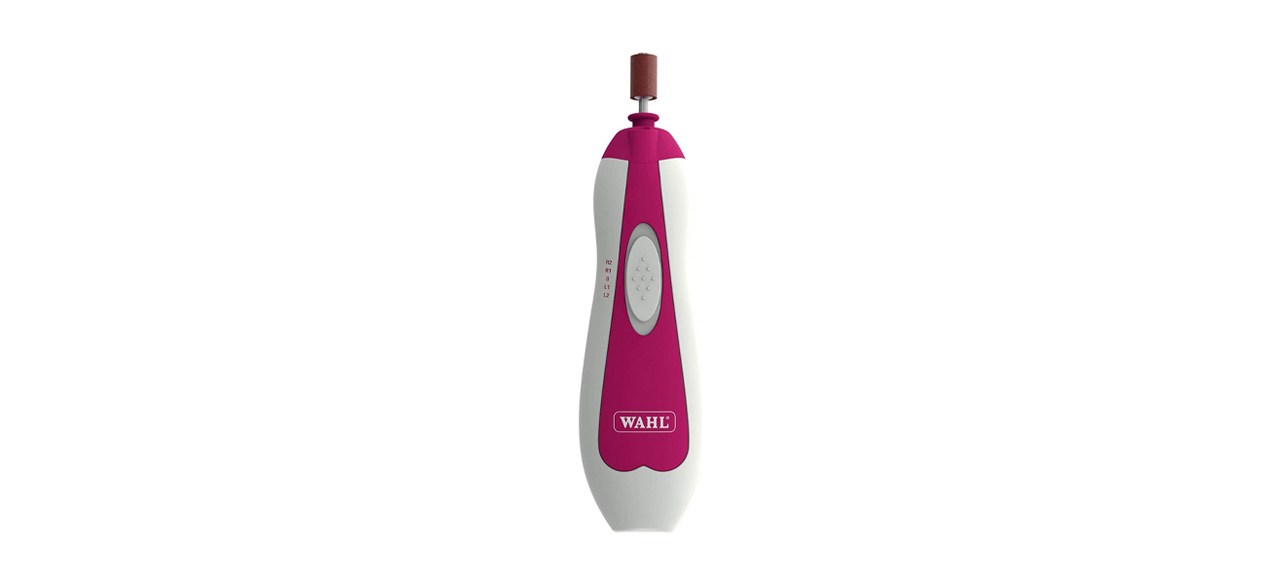 Wahl Professional Animal Pet Nail Grinder
With two forward speeds and two reverse speeds, it's easier to get the results you need. It runs on standard AA batteries, so there's no need to remember to recharge or deal with a power cord.
Sold by Amazon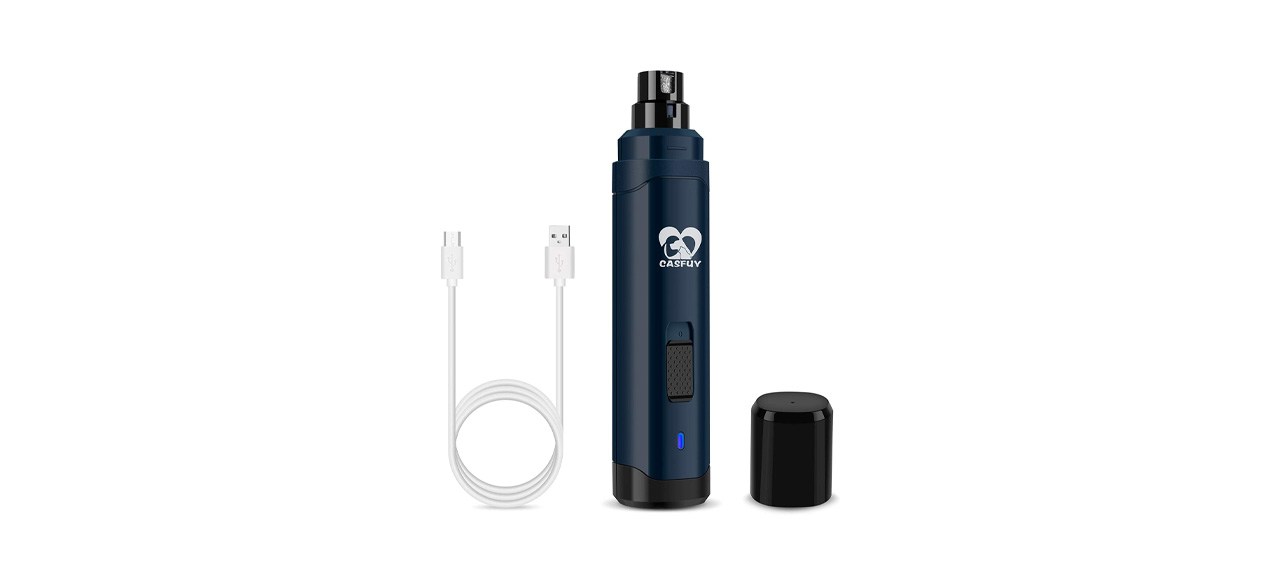 Casfuy Two-Speed Dog Nail Grinder
This two-speed grinder is simple yet effective. It has three grinding ports of different sizes to help you safely and comfortably file your dog's nails, no matter their size. It's cordless and has a two-hour runtime, giving you more than enough time to work with.
Sold by Amazon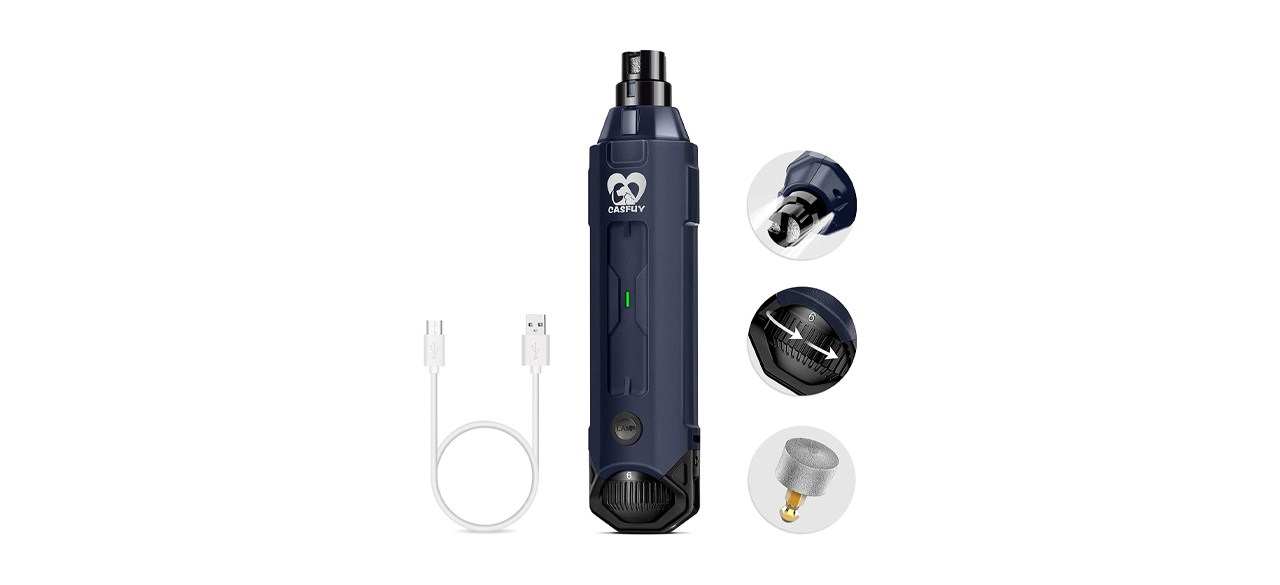 Casfuy Six-Speed Dog Nail Grinder
The choice of six speeds lets you more effectively adjust the settings to work with your dog's nail size, thickness and hardness. It runs extremely quietly and offers low vibration, so it's a good choice for skittish pups.
Sold by Amazon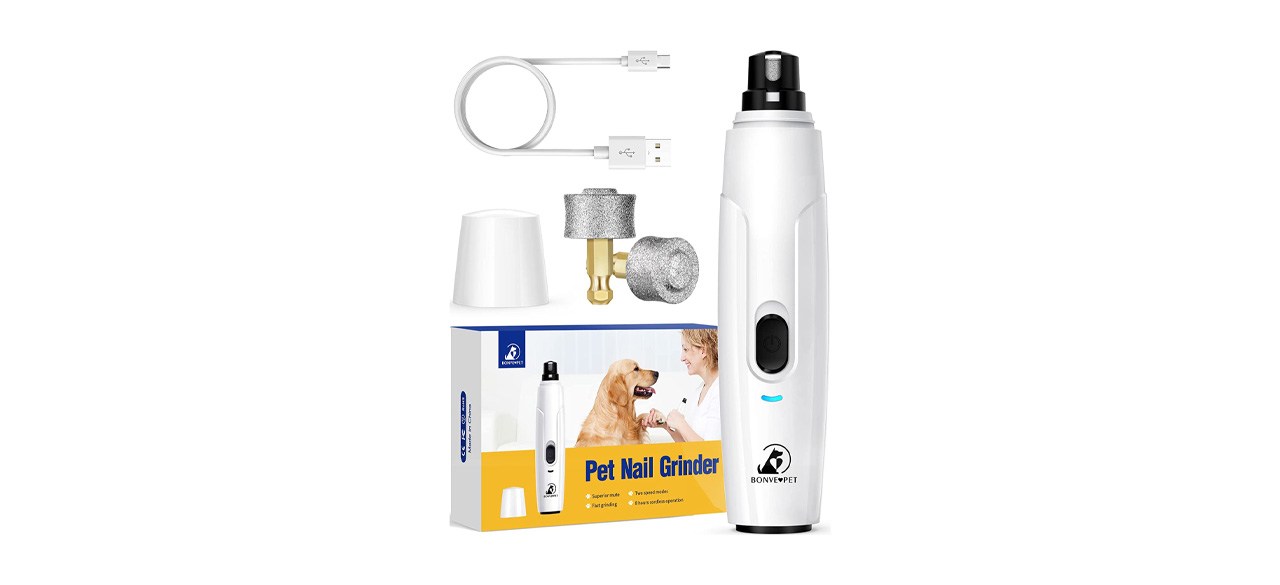 You can choose from two speeds and three ports with this grinder. Although it has ports for small, medium and large dogs, it can struggle with large dog's nails, especially thick, dark nails, though it does a great job on smaller dogs.
Sold by Amazon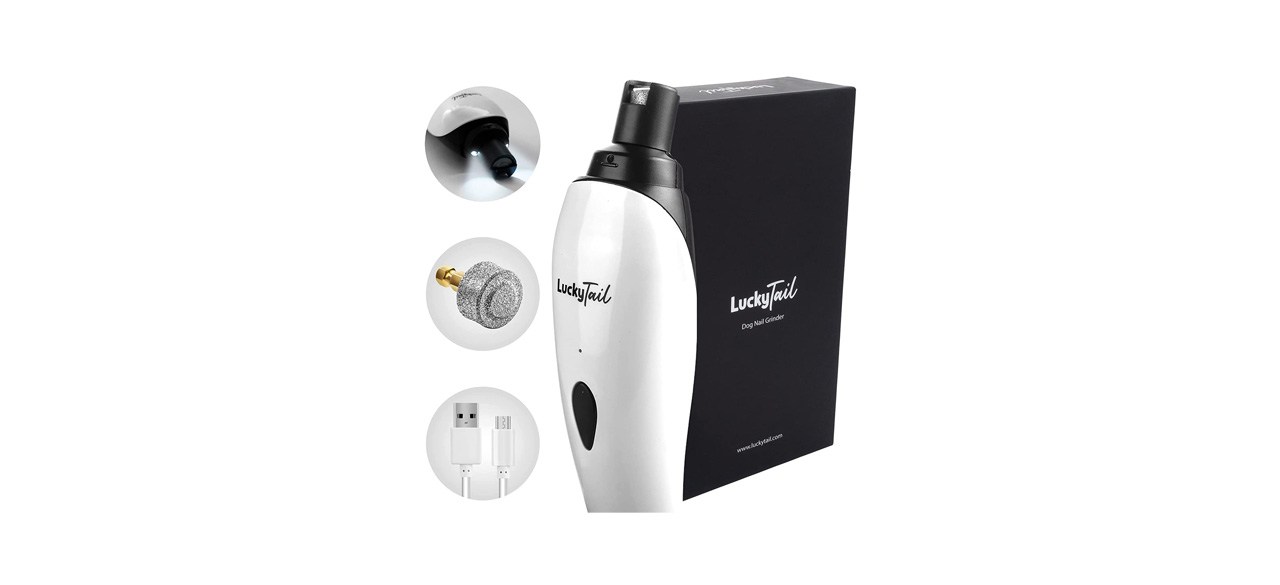 Whisper quiet with low vibrations, this is a good choice for nervous dogs. It has two speed settings and a built-in LED light to get a better look at your dog's claws to help avoid over-trimming.
Sold by Amazon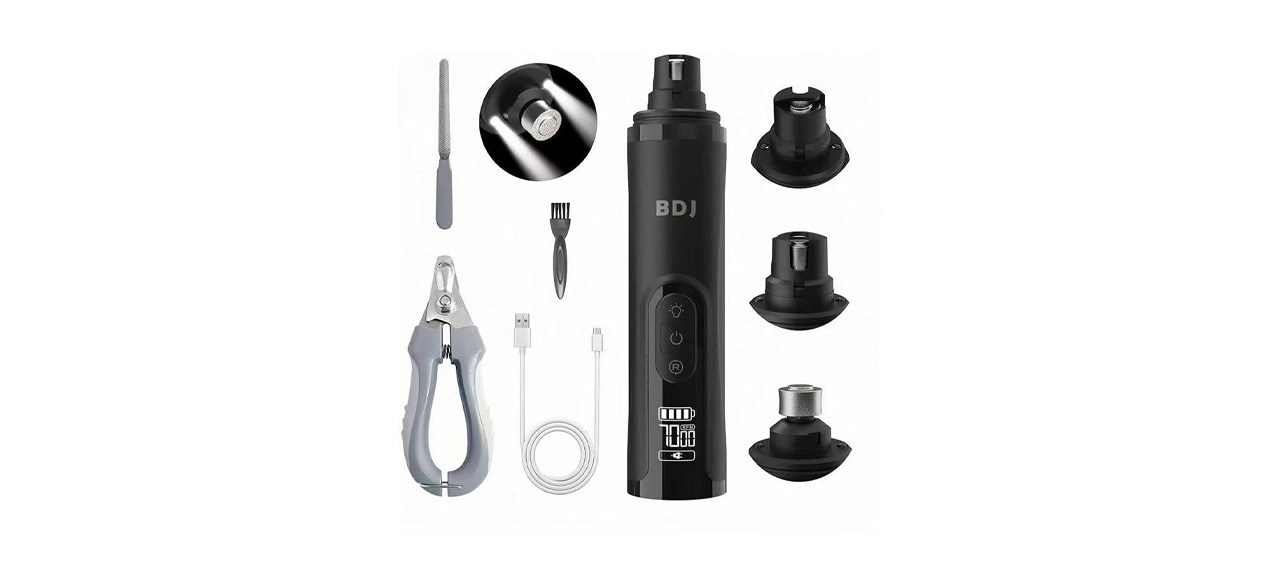 With small and large ports, you can grind most dogs' nails safely or you can remove the cap for the largest of nails, though you must be careful not to grind too far. It has built-in LED lights and low noise and vibration.
Sold by Amazon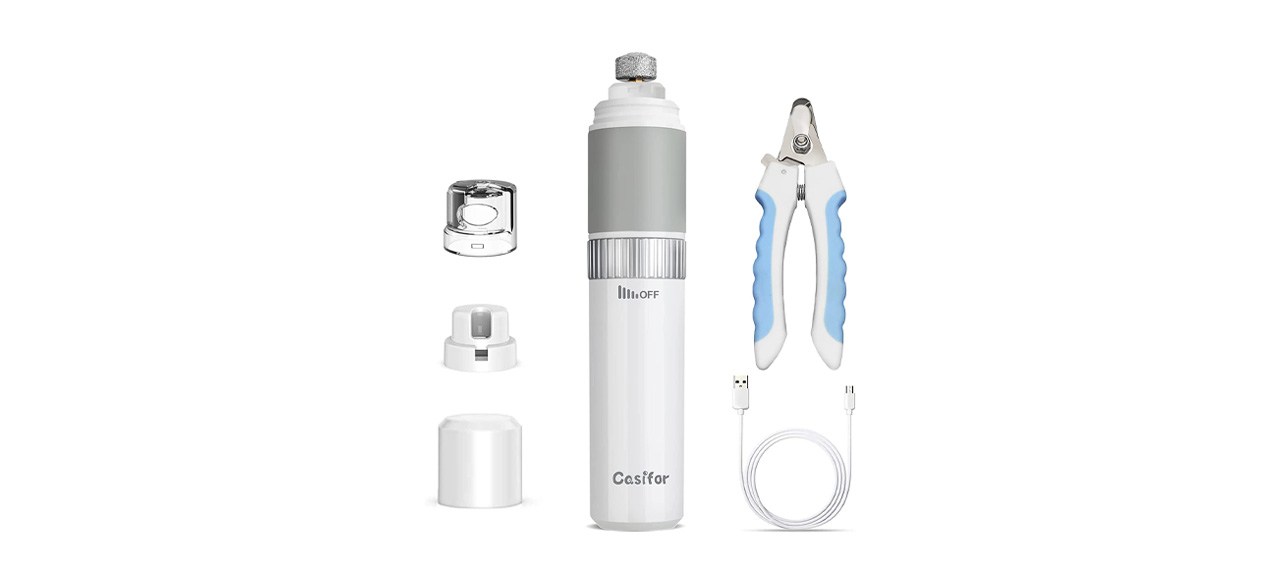 This quiet nail grinder has stepless speed adjustment, so you can set it at any speed between 4,500 and 11,000 rpm. It runs for up to 10 hours on a full charge and produces minimal noise and vibration.
Sold by Amazon
Want to shop the best products at the best prices? Check out Daily Deals from BestReviews.
Sign up here to receive the BestReviews weekly newsletter for useful advice on new products and noteworthy deals.
Lauren Corona writes for BestReviews. BestReviews has helped millions of consumers simplify their purchasing decisions, saving them time and money.
BestReviews spends thousands of hours researching, analyzing and testing products to recommend the best picks for most consumers.
Copyright 2023 BestReviews, a Nexstar company. All rights reserved.