This is an archived article and the information in the article may be outdated. Please look at the time stamp on the story to see when it was last updated.
Which action figures on Amazon are best?
The inspiration for the first action figures came from toy makers trying to recreate the success of the Barbie doll. Barbie was capable of limited movement and manufacturers believed if they could make figures that had more joints, dolls could be posed in many more ways to act out a nearly unlimited number of scenarios. For inspiration, they turned to well-known characters from comic books, movies and TV.
What are action figures?
Action figures are posable models of characters. They have articulated joints for motion and flexibility, so they can be moved into many positions. There are so many action figures that you can begin your collection just about anywhere.
Action figure categories
Superheroes: Many action figures are based on classic superheroes such as Batman, Superman, Spider-Man and others who got their start in comic books.
Films: Famed film franchises such as "Star Wars" provide large casts of high-profile characters.
TV: One of the largest categories of action figures is characters from the world of televised wrestling. The combination of heroes and villains is irresistible to collectors of mayhem makers.
Video games: Many action figures are stars of video games such as Mortal Kombat.
The world of sports: Kids who enjoy playing sports and watching them on TV like action figures of their favorite sports stars, such as LeBron James and the gang from "Space Jam."
Anime and manga: These are computer-generated characters from Japanese video games, animated TV shows and comic books.
Dinosaurs: These figures from our prehistoric past are detailed reproductions of famous dinosaurs such as the T. rex, pterodactyls and raptors.
Transformers: These action figures starred in a cartoon series and movies, and are a category all their own. They're living, humanlike robots that can change into vehicles or beasts.
Action figure brands
There are many companies that make action figures, but you can't go wrong with trusted industry leaders Hasbro, Mattel, Marvel and DC Comics.
Action figure collector musts
Highly articulated action figures: If you're looking for posable dolls for active play in all situations, choose the ones with the largest number of joints. In the action-figure industry, the term is "points of articulation."
Match your favorites: Action figure collectors like to build collections around a theme. Make sure the themes you choose have lots of your favorite characters.
Scale: Action figures come in different sizes. Don't choose figures that are too small or too large for your plans and for the space you have.
Best individual action figures on Amazon
These well-known characters can stand alone or be joined by their friends and enemies as you grow your collection.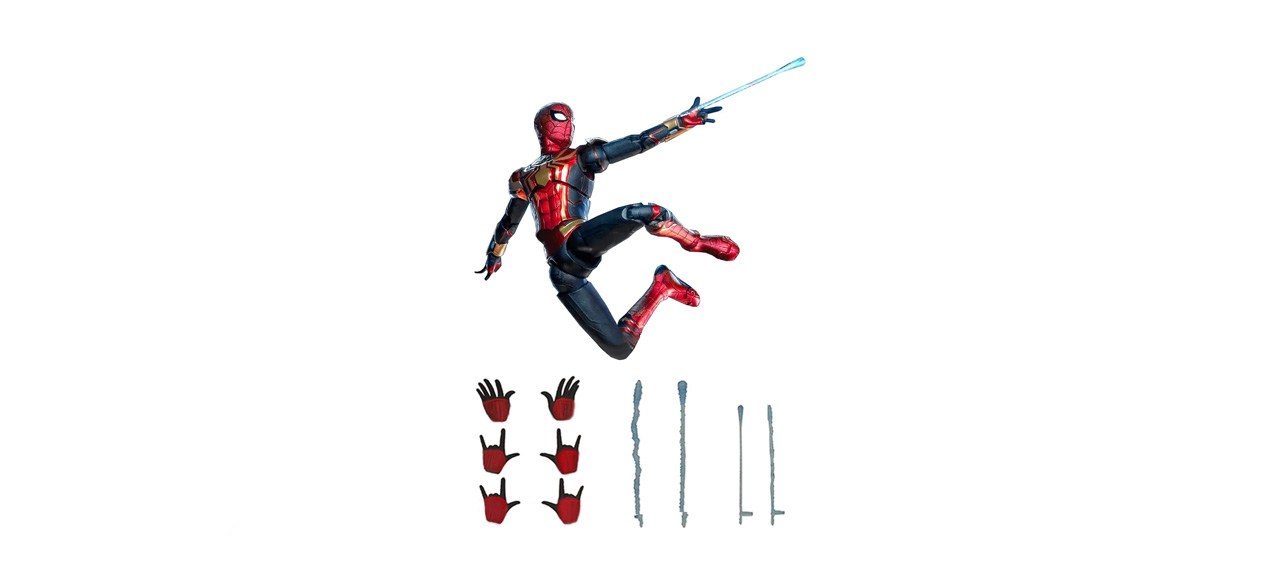 Ovonni "No Way Home" Spider-Man Action Figure
This movie-inspired figure now wears a new black and red suit to fight evil and bring villains to justice everywhere. He's 7 inches tall, has 20 joints that flex and comes with extra hands and spider silk.
Where to buy: Sold by Amazon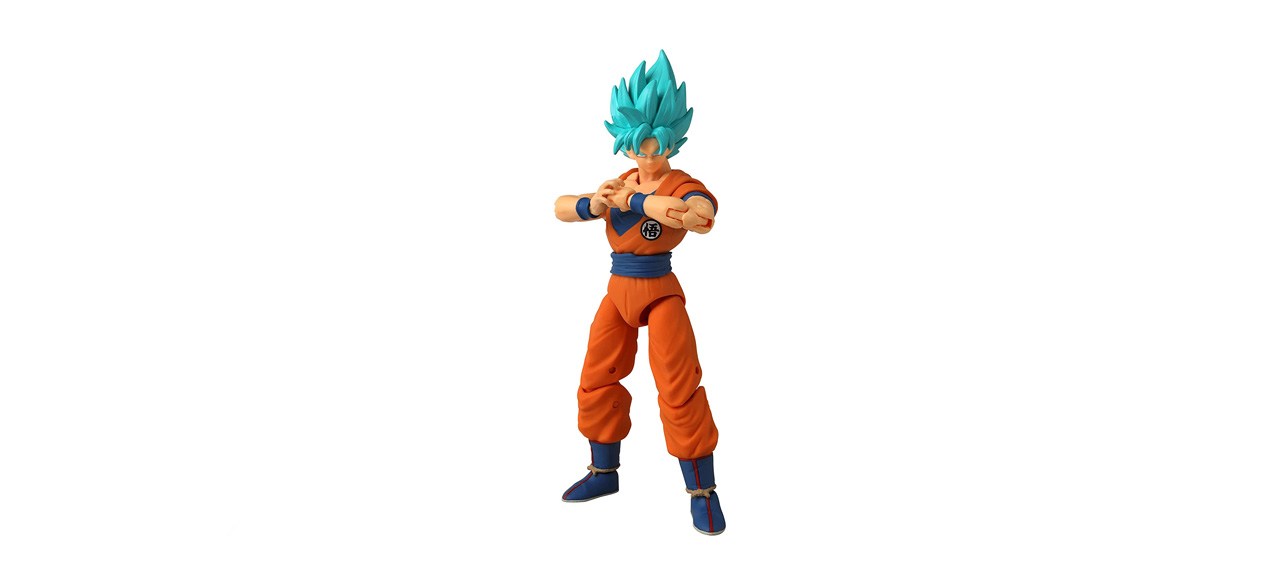 Dragon Ball Bandai America Super Saiyan Blue Goku
This authentic 6.5-inch "Super Dragon Ball Heroes" star has 16 points of articulation. You get two additional sets of switchable hands to help him defeat his opponents.
Where to buy: Sold by Amazon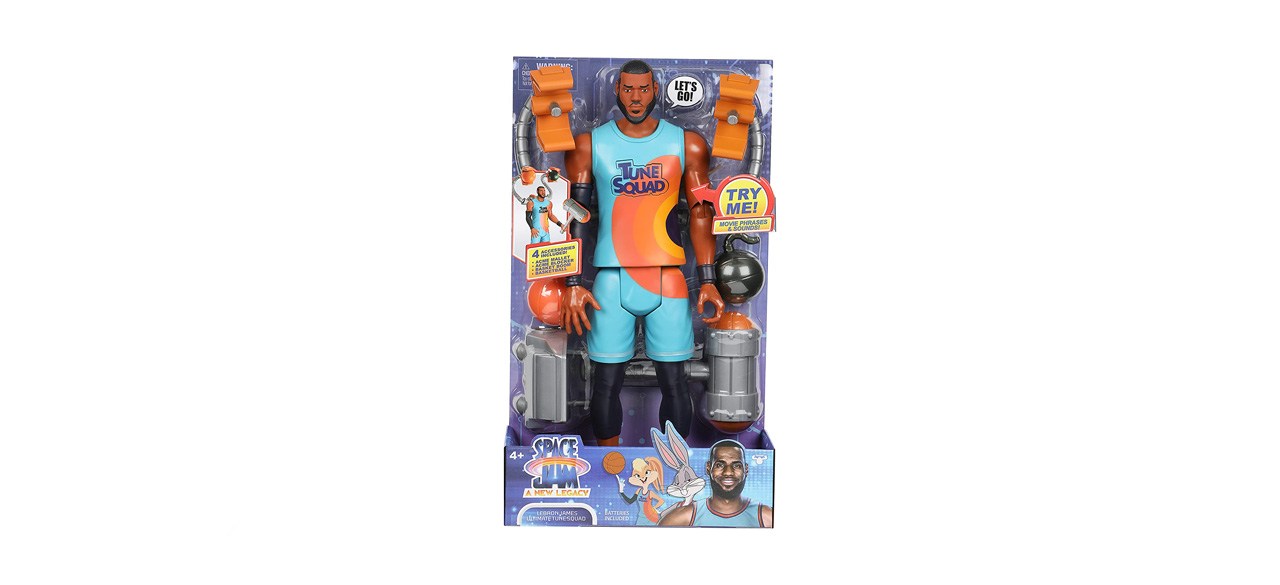 Moose Toys "Space Jam: A New Legacy" LeBron James Ultimate Tune Squad Action Figure
This 12-inch-tall LeBron comes with four accessories from the "Space Jam" film series. Press his chest and hear him repeat phrases from the movie, such as "It's game time!"
Where to buy: Sold by Amazon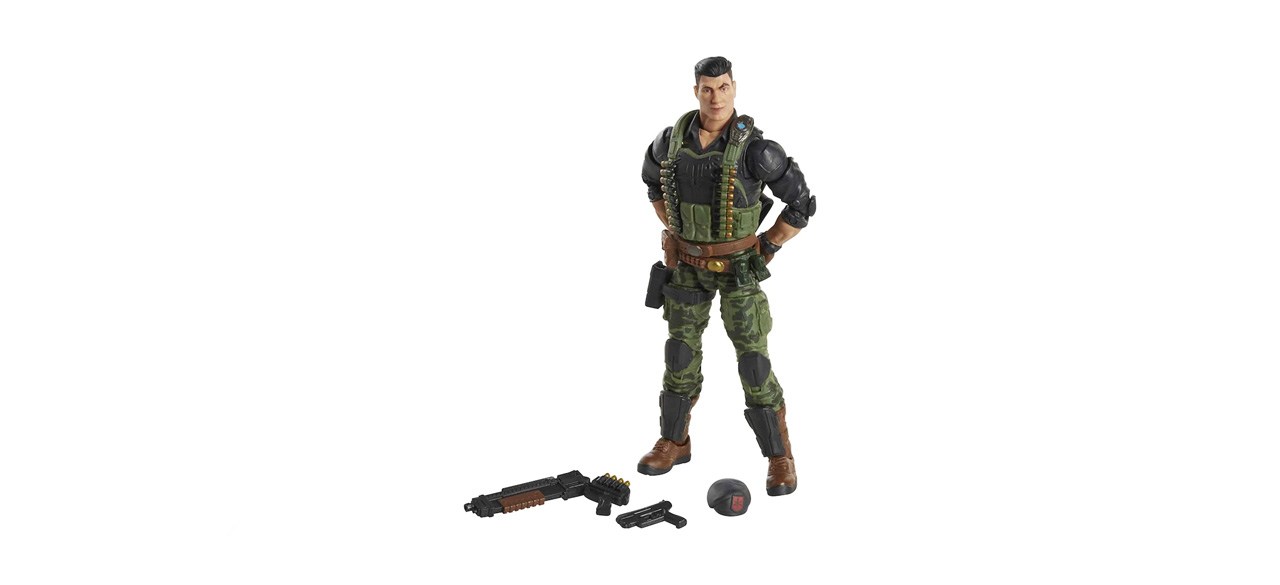 G.I. Joe Classified Series Flint Action Figure
Flint, G.I. Joe's tactical mission commander, is 6 inches tall and extremely detailed in his jungle fatigues and beret. Flint is ready for any enemy and carries enough firepower for an army.
Where to buy: Sold by Amazon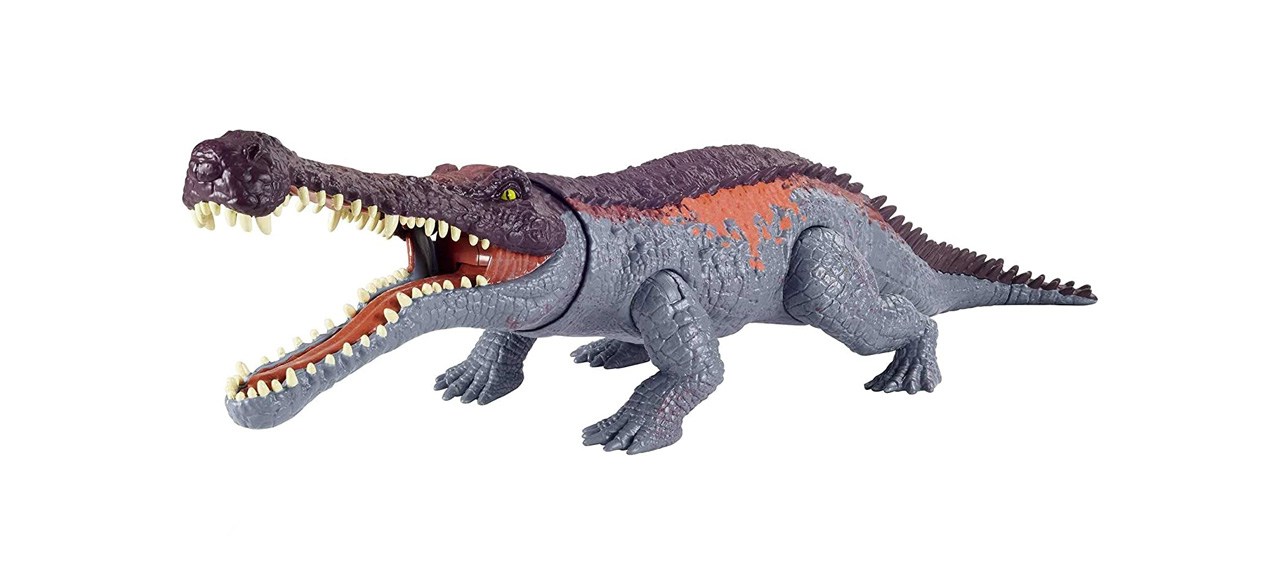 "Jurassic World" Sarchosuchus Dinosaur Action Figure
This 29-inch-long creature comes alive, swinging its head and chomping its huge jaws when you press the button and move the tail from side to side. The color and texture are realistic reproductions of the fearsome film creature.
Where to buy: Sold by Amazon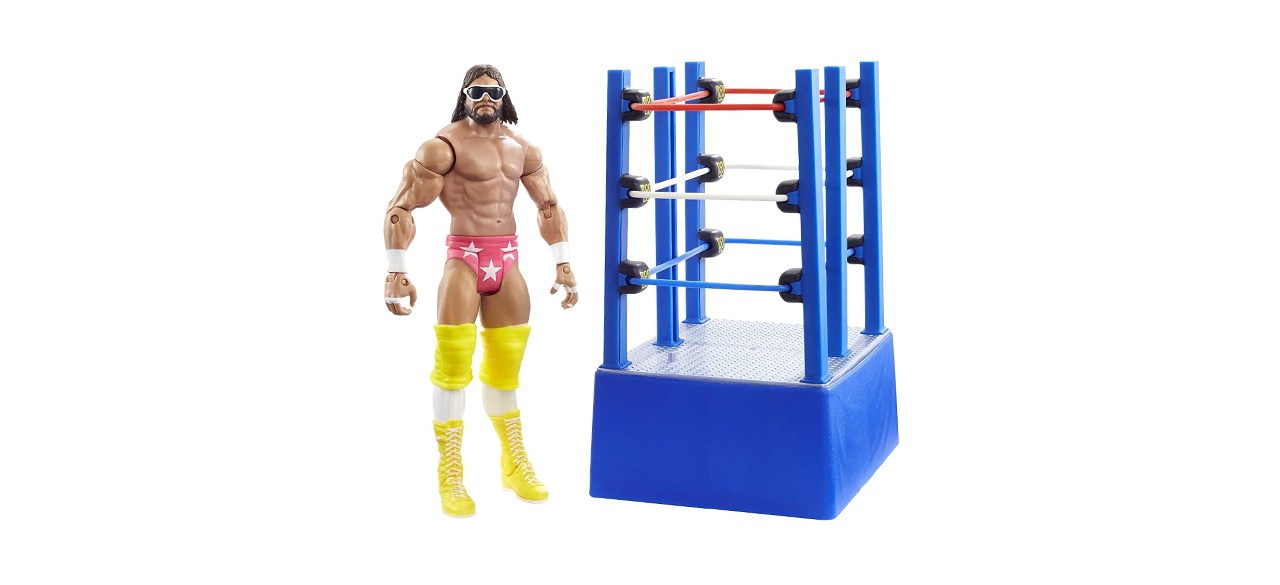 WWE Wrestlemania Moments Macho Man Randy Savage Action Figure with Ring
Randy is 6 inches tall and has 10 points of articulation so he can play out all his signature moves. Also included is the champion's display ring.
Where to buy: Sold by Amazon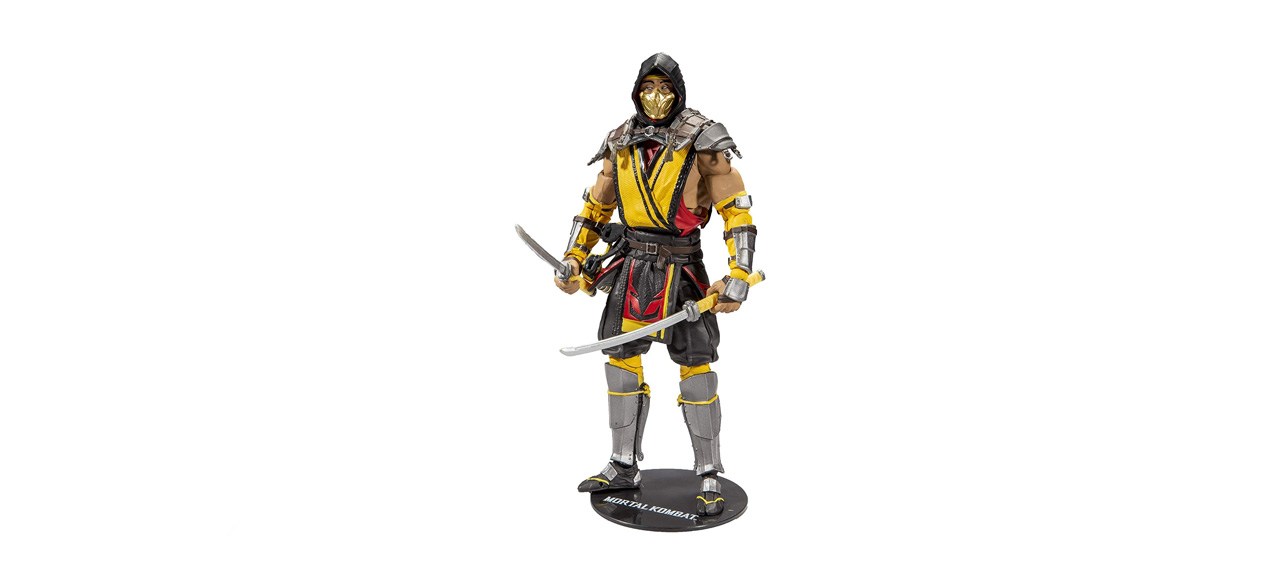 McFarlane Toys Mortal Kombat Scorpion Action Figure
This is Scorpion at his best in his outfit from the Mortal Kombat 11 video game. This 7-inch figure has 22 moving parts, two Ninja swords, a kunai spear and a display base. The detail and colors are outstanding.
Where to buy: Sold by Amazon
Best action figure multi-packs on Amazon
A good way to start a collection is to choose a category with lots of characters and buy a multi-pack.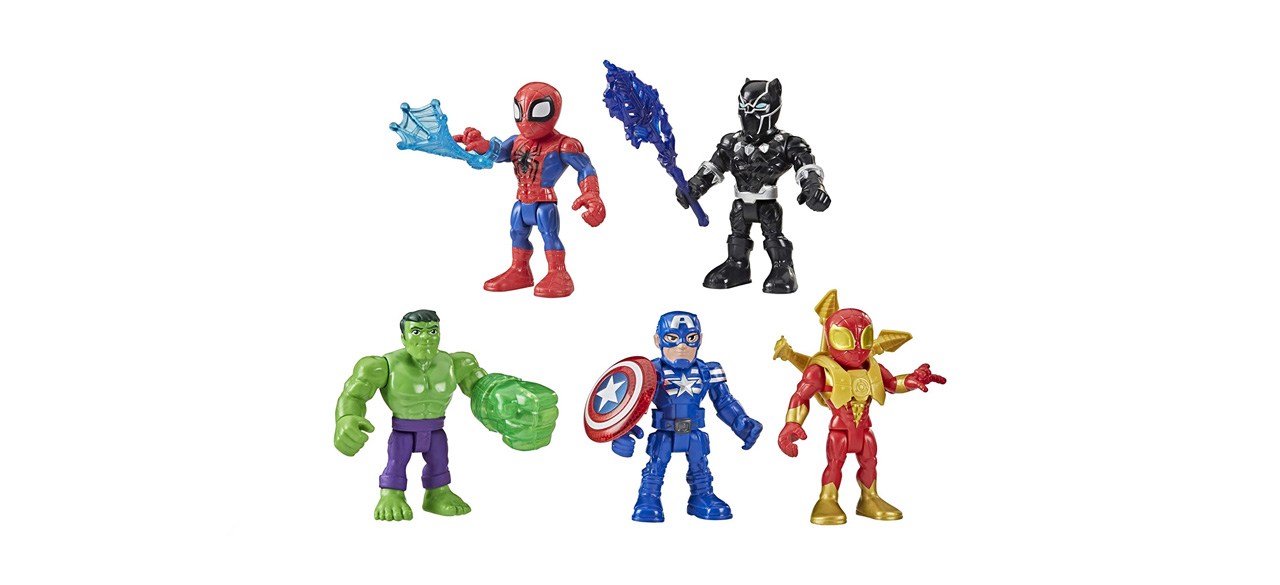 Playskool Heroes Marvel Super Hero Adventures Action Figure 5-Pack
You get a 5-inch-tall Captain America, Spider-Man, Hulk, Black Panther and Iron Spider. The four points of articulation on head, arms, legs and wrists allow many different poses.
Where to buy: Sold by Amazon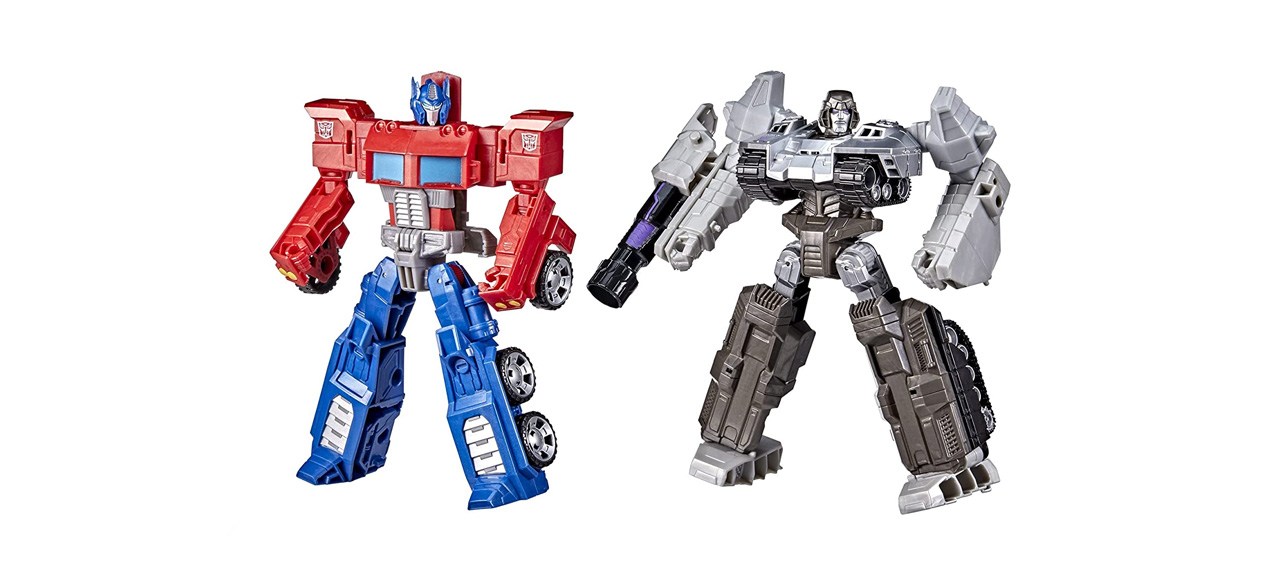 Transformer Toys Heroes and Villains 2-Pack Megatron and Optimus Prime
The evil Decepticons battle the heroic Autobots. Megatron converts between robot and tank mode in eight steps while Optimus Prime takes seven steps to change from robot to truck mode.
Where to buy: Sold by Amazon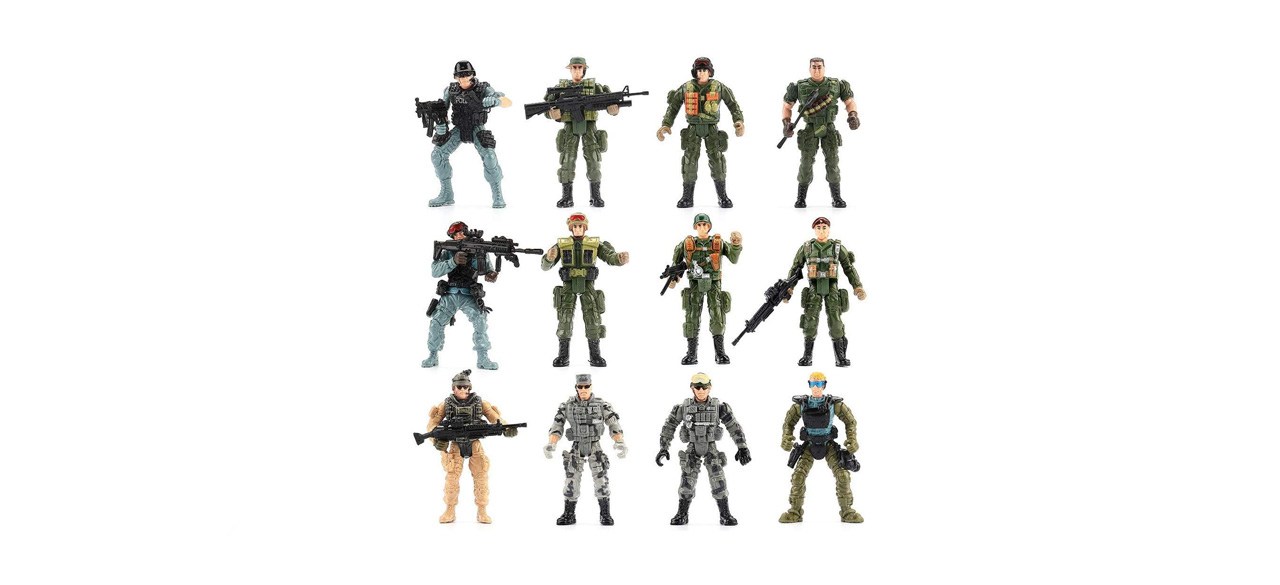 Mr. River U.S. Army SWAT Team Toy Soldier Action Figures
This set of 4-inch-tall figures includes 12 armed soldiers that can not only move their arms and legs but bend, sit, stand and turn, too.
Where to buy: Sold by Amazon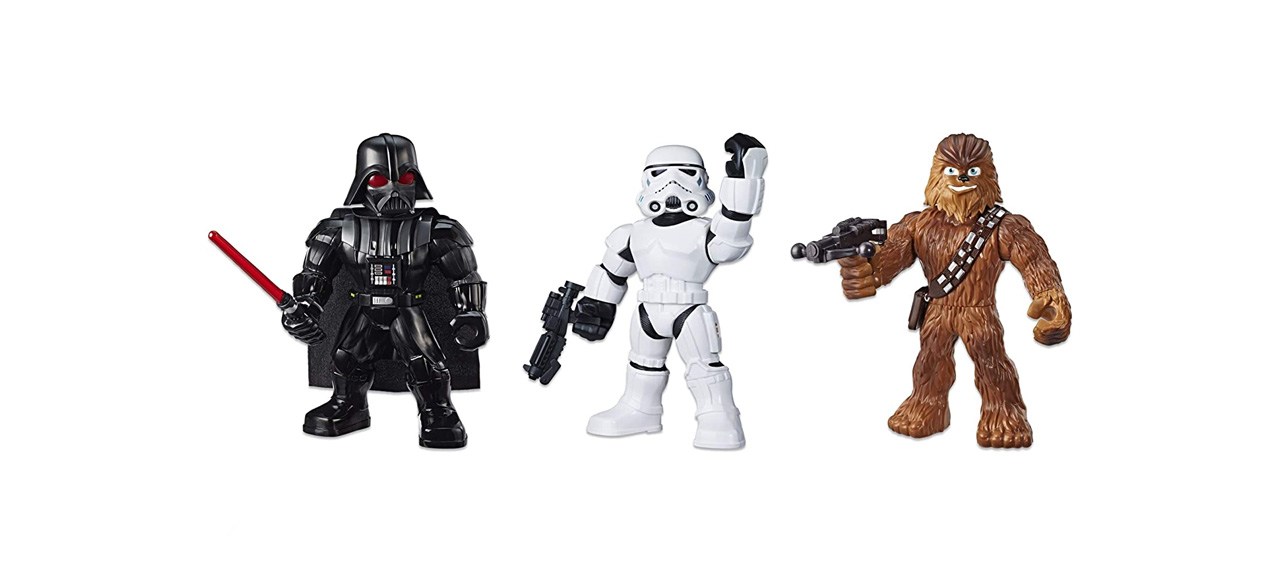 "Star Wars" Galactic Heroes Mega Mighties Action Figure 3-Pack
Darth Vader, Chewbacca and a stormtrooper are all 10-inch-tall figures with six points of articulation at their heads, arms, wrists and waists. Each has a fun, friendly face that appeals to preschoolers.
Where to buy: Sold by Amazon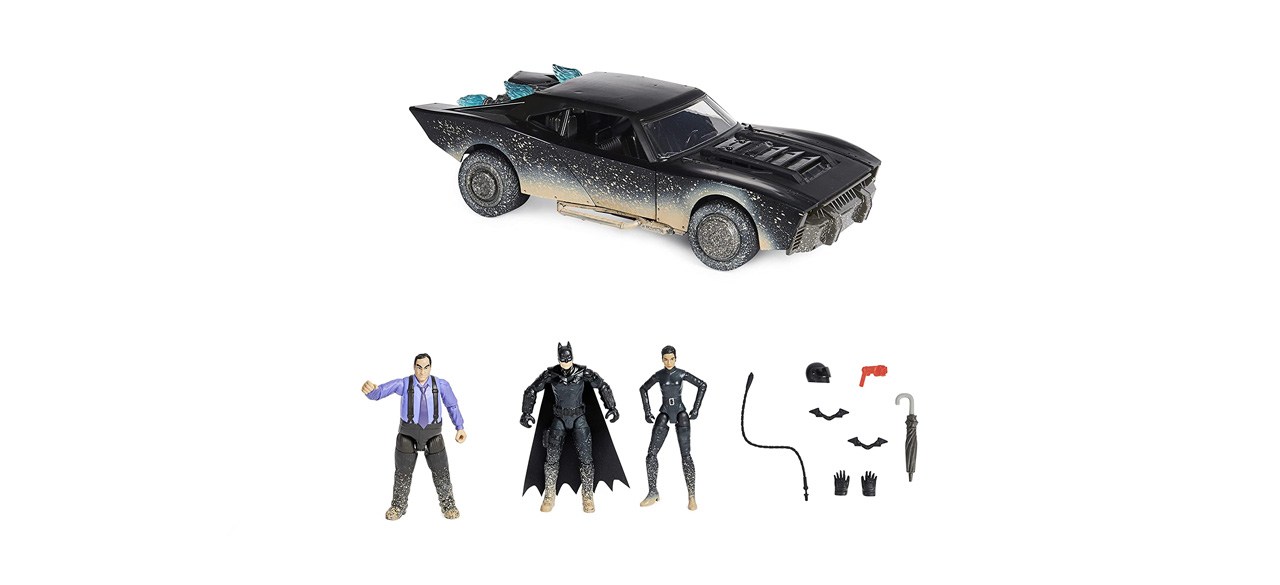 DC Comics Ultimate Batman Set with Batmobile
Re-create your favorite Batman adventures when he uses all eight of his devices in scenes with the Penguin and Selina Kyle. The Batmobile has LED lights and makes more than a dozen authentic engine sounds.
Where to buy: Sold by Amazon
Want to shop the best products at the best prices? Check out Daily Deals from BestReviews.
Sign up here to receive the BestReviews weekly newsletter for useful advice on new products and noteworthy deals.
David Allan Van writes for BestReviews. BestReviews has helped millions of consumers simplify their purchasing decisions, saving them time and money.
Copyright 2023 BestReviews, a Nexstar company. All rights reserved.